A teenage girl fights to support her troublesome brother after the death of their parents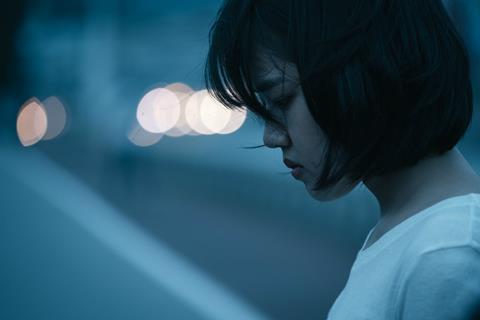 Dir/scr: Cha Sung-duk. South Korea. 2018. 100mins
Along with the Gods star Kim Hyang-gi is in sterling form in Cha Sung-suk's engaging feature debut, as a young woman who takes care of her troublesome younger brother after their parents are killed in a car accident. Following its premiere at the Busan Film Festival, the film's hard-hitting social themes, together with Kim's powerful performance and with Cha's impressive direction, should give it further festival exposure. At home, with the major distributor CGV Arthouse behind it, it will get the push it needs in what remains a very competitive market, not least for independent films.
The film and its themes leave a lasting impression, largely down to Kim Hyang-gi's gripping performance
Kim plays Youngju, a 19-year-old who is willing to do anything for her younger brother Youngin (Tang Jun-sang) so he can attend college. But education is furthest from the boy's mind when he gets involved in a robbery and is arrested. In order to secure a strong case with the judge, Youngju must prove she has an income and come to a settlement. Jobless, she has to find some employment and a large sum of money to get her brother released.
Her only relatives, an aunt and uncle, are only interested in selling the siblings' home so they can take a share. With no-one to turn to, Youngju finds the address of the man responsible for the deaths of her parents. When she finds his home, she discovers that the man and his wife own a market stall selling tofu. They are hiring, so she approaches him for employment without telling them who her parents were.
Revenge-driven narratives are a common trait in Korean cinema, but fortunately, Cha takes this story in a different direction. Although Youngju later says she was seeking retribution, she forms an unexpected relationship with the couple. Much like many other independent Korean features dealing with social issues, however, the depressing tone permeates the narrative, leaving little room for respite. As life for Youngju countinues to get worse, with her brothr undermining any positive opportunity that comes her way, the relentless misery might prove challenging for some viewers.
But the film and its themes leave a lasting impression, largely down to Kim Hyang-gi's gripping performance. Cha must also be commended for her compelling script and strong craftsmanship that brings together some visually arresting imagery and a well-orchestrated soundtrack.
Production Company: K'Arts Youngju Production
International sales: M-Line Distribution, sales@mline-distribution.com
Producers: Lee Seung-moo, Choi Yong-bae, Kwon Bo-ram
Cinematography: Kim Seong-ho
Production Design: Ki Hye-in
Editing: Park Se-young
Music: Jang Young-gyu
Main cast: Kim Hyang-gi, Kim Ho-jung, You Chea-myung, Tang Jun-sang, Jang Hye-jin, Kim Yong-joon