Heading into Golden Globes weekend in Los Angeles, it is clear which films have heat and which do not in the final six weeks leading up to the Academy Awards. Mike Goodridge looks at some of this year' groundbreakers and surprises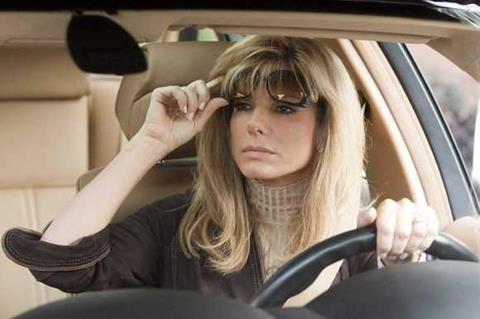 Breaking Ceilings
The Directors Guild of America (DGA) nominations yielded a couple of major firsts. While Kathryn Bigelow is certainly not the first woman to be nominated, she is the absolute favourite to walk away with the trophy, for The Hurt Locker, which would be a first. Only six other women have scored DGA nominations in the feature category and only three women have been nominated for best director Oscars (Lina Wertmüller, Jane Campion and Sofia Coppola). Meanwhile Lee Daniels, who was omitted from the Golden Globe director line-up, did land on the DGA list, the first African American to do so. If he gets into the Oscar final five, he will be only the second Africa American in history after John Singleton for Boyz N The Hood in 1990. Ironically Bigelow's biggest competition comes from her ex-husband, James Cameron, for Avatar.
Mainstream Movies Win Kudos
The Producers Guild of America (PGA) is the only awards body to have followed the Academy in expanding its five best picture nominations to 10. And this year's PGA results were surprisingly mainstream - with summer blockbusters Star Trek, Up and District 9 on the list as well as Christmas behemoth Avatar. The inclusion of these wide-release box-office hits, three of them big sci-fi films, in the PGA list is perhaps what the Academy is hoping for when its nominations are announced on February 2. It expanded its best-picture category to 10 in an effort to include popular hits such as The Dark Knight which had traditionally been excluded in favour of arthouse titles in which mainstream America was losing interest. And that can only mean renewed interest in the TV broadcast on March 7.
The Waltz/Mo'Nique Deadlock
Two actors who look increasingly unbeatable are Christoph Waltz and Mo'Nique in the supporting actor and actress categories respectively. Austrian actor Waltz (Inglourious Basterds) and comedienne and actress Mo'Nique (Precious) have won virtually every trophy and critics' citation going for their performances as well as Golden Globe and SAG nominations, and are frankly difficult to beat at this stage. Still the Academy Awards usually throw up an upset or two in the acting categories, so whether they will go all the way in March is anyone's guess.
The Bullock Factor
If Julia Roberts and Reese Witherspoon can land Oscars for best actress in dramas, then what about that other romantic comedy queen, Sandra Bullock, whose turn as a no-nonsense Southern woman who adopts a black teenager in The Blind Side has already landed her Golden Globe and SAG nominations.The much-liked star, now 45, has a powerful track record at the box office, namely in audience-pleasing entertainment such as Speed, While You Were Sleeping, Miss Congeniality, Two Weeks Noticeand this year's The Proposal. So it is perhaps appropriate her first Oscar shot is in a gigantic box-office hit like The Blind Side, a feelgood sort-of-sports film which confirms, even more than her indie turns in Infamous and Crash, that she has got what it takes to win over the toughest sceptics.
Beating Up
The animated feature category is once again looking like the domain of Pixar Animation Studios with its annual offering, Up directed by Pete Docter. The beloved movie scored both feature and animated feature nominations from the PGA, which suggests it could repeat the double at the Oscars and become the first animated film since Disney's Beauty And The Beast in 1991 to win a best-picture nomination. Still, the Oscar is not in the bag just yet. Wes Anderson's Fantastic Mr Fox and Henry Selick's Coraline remain popular choices and both the New York and Los Angeles film critics' groups went for Mr Fox over Up in their annual awards choices.
The disappointments
Notably failing to register in the PGA nominations or Bafta long list were Rob Marshall's much hyped Nine and Peter Jackson'sThe Lovely Bones, which had been positioned for maximum awards recognition before mediocre reviews damaged their chances. Similarly Jim Sheridan's Brothers has failed to make much noise, nor, curiously, Jane Campion's beautiful Bright Star, which drew some stellar reviews but has failed to catch fire with awards groups.