Dir: Marina Zenovich. US. 2008. 99 mins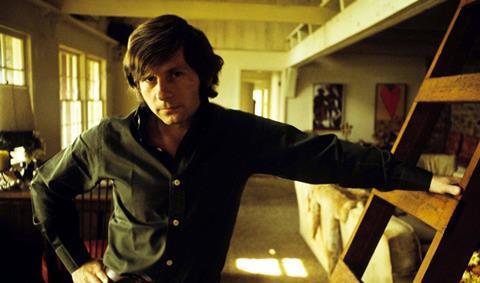 An early highlight of this week's Sundance Film Festival, Roman Polanski: Wanted And Desired is a riveting and expertly researched documentary about the 1977 court case in which the director was convicted of unlawful sexual intercourse with a minor. Director Zenovich offers keen insight into and revelations about the case through interviews with all the major players - apart from Polanski himself - and in the process creates a disturbing portrait of a corrupt justice system, the distorting power of the media and the vilification of a celebrity film-maker whose harrowing past and disquieting films never sat well with puritanical America.
The film is a model of tightly plotted and disciplined documentary storytelling, only straying from the gripping timeline that led to Polanski's flight from the US in 1978 to offer essential background to his life.
Bookended by a candid BBC interview between Polanski and Clive James, the film not only dispels many myths about Polanski's flight but could well be the galvanizing key to his return to US soil - should he so wish.
HBO Documentary Films acquired domestic rights and The Weinstein Company international sales on the film at the weekend and buyers can count on the film as a magnet for publicity and good reviews in limited theatrical distribution.
Zenovich wisely never chooses to apologise for Polanski's actions. There is no question that he did have sex with a 13 year-old girl called Samantha Gailey, and was also charged with giving her drugs and alcohol prior to the act.
The opening passage of the film reprints in stark type on screen some of the transcripts of police interviews with Gailey at the time, and although he initially pleads innocent, Polanski's lawyers agree to a plea bargain when her soiled panties appear as evidence.
We meet the players. Roger Gunson is the handsome, wholesome LA District Attorney appointed to prosecute Polanski, Douglas Dalton is the brilliant lawyer who is hired to defend him. Both are interviewed on camera for the first time talking about the case.
The late Laurence J Rittenband is the publicity-hungry judge who worked behind the scenes to make sure that he was in charge of one of the most high profile celebrity cases of the decade.
Zenovich takes us through the ins and outs of the case with lucidity and a wealth of archive news footage from in and around the Santa Monica courthouse where it was being heard.
Using testimony from US and European journalists and myriad newspaper stories, she also illustrates the rampant glee with which Polanski was hounded by the press on his arrest. In the US especially, the media had already found it hard to embrace a man who so unapologetically lived the good life and whose films - especially Rosemary's Baby - failed to display clear-cut Uncle Sam moral values.
Zenovich shows that he was even implicated in the murder of his pregnant wife Sharon Tate by the Manson Family in 1969, allegations which led him to hold a tearful press conference to dismiss them.
Surrounded by a global media feeding frenzy that would make Britney Spears quake in her boots, Polanski pleaded guilty to unlawful sexual intercourse with a minor. All sides, including the family of the victim (who is interviewed extensively here), recommended that he be put on probation with no jailtime, but Rittenband decided instead that he should serve 90 days of psychiatric evaluation at Chino State Prison in California. Polanski served 42 days at the facility before being released and heading to Europe to prep a film, but when photographs surfaced of him at Oktoberfest in Munich surrounded by young women, public outcry started to mount and Rittenband panicked.
Dalton and Gunson talk us through the sequence of extraordinary breaches in procedure, protocol and legality which Rittenband enacted under pressure from the media. Indeed when Polanski did finally flee the US for good, both defence and prosecuting attorneys moved to have Rittenband taken off the case. By then, of course, it was too late. Polanksi's reputation as an infamous outlaw from justice was set in stone.
The high level of interview subjects - in particular Dalton and Gunson, not to mention Gailey (now Samantha Geimer), herself forever tarnished by the case - gives the audience a detailed behind-the-scenes look into what emerges as an embarrassing miscarriage of justice.
Polanski has obviously endorsed Zenovich since many of his close friends talk on camera about those years, but his own presence is not missed since he is featured extensively in archive clips and interviews from the time.
Indeed while Polanski is a highly charismatic man and a boundless source of fascination, the film works best as an intricate legal thriller, dispelling myths about the director's actions that will bring the film - and the notorious case - enormous attention.
The title refers to the huge divide between US and European perception of the director. In the US, he is a wanted man, whereas in his home country of France, he is forever desired.

Production companies
Antidote FIlms
Graceful Pictures
BBC
US distribution
HBO Documentary Films
International sales
The Weinstein Company
Executive producers
Steven Soderbergh
Randy Wooten
Producers
Jeffrey Levy-Hinte
Lila Yacoub
Marina Zenovich
Screenplay
Joe Bini
PG Morgan
Marina Zenovich
Director of photography
Tanja Koop
Editor
Joe Bini
Music
Mark dEgli Antoni
Interview subjects include:
Douglas Dalton
Roger Gunson
Samantha (Gailey) Geimer
Mia Farrow
Anthea Sylbert
Daniel Melnick
Hawk Koch
Lorenzo Semple Jr
Andrew Braunsberg
Marilyn Beck