The International Rome Film Festival (Oct 15-23) is hoping to establish a reputation as a place to do business - and even as a replacement for the now-defunct Mifed.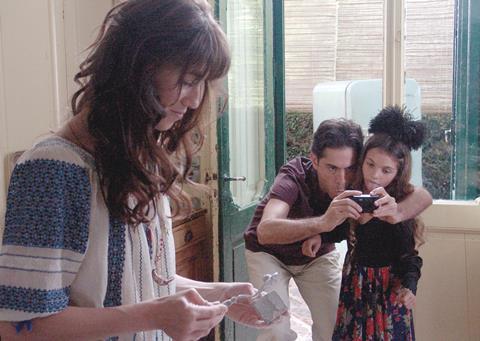 Four years after the International Rome Film Festival thrust its way on to the autumn festival scene with a splashy first edition, the event has opted for a Œless is more' approach this year. Rome has reassessed its dimensions, reduced its budget - and prize cache - and slimmed down its competition.
"Similarly to Venice, Rome's Italian line-up of mostly world premieres is tasty and suggests Italian production is enjoying a strong period"
While it is fundamentally a big metropolitan event, Rome's industry prominence is on the rise thanks to the New Cinema Network co-production market and the Business Street market event (October 15-19).

The festival had been careful to avoid comparisons to the long-defunct Mifed, but now, tellingly, says its aim is to strengthen the Business Street's position by learning from Mifed's mistakes. Since its inception, Rome's industry events have tried to entice international visitors by underlining that it offers the right environment for meetings in a cost-conscious set up. Armed with a $1.9m budget for these initiatives, Rome wants to become a natural post-Toronto, pre-Berlin meeting place for the European industry.

Certainly Rome's new-look management team - led by the well-liked Gian Luigi Rondi as president and Francesca Via, the efficient general director of Rome's cinema foundation - provide the support for Piera Detassis, in her debut this year as solo artistic director, and Roberto Cicutto, newly charged to oversee the industry initiatives.

"It was a job of simplification,"says Detassis of the reduction in the number of films in competition from 20 to 14 titles. "This gives each event and film its deserved importance." Detassis says she has been focusing on securing international rather than world premieres. "Naturally we're content if we have a world premiere,"says
Detassis, but her energy has been used to create "a real osmosis between the red carpet [screenings] and the competition."

To this end she has merged the two sections. "We can have films in competition with important casts," she says, citing Jason Reitman's Up In The Air - whose cast and crew will arrive in Rome before going on to the film's screening at the London Film Festival - Michael Hoffman's The Last Station and Danis Tanovic's Triage, which will open Rome.

"We have four first works and many second films. We tried to create a competition that mixes up the cards a bit." The world premieres of both James Ivory's Latin America-set The City Of Your Final Destination, starring Anthony Hopkins and Laura Linney, and Radu Mihaileanu's anticipated Communist-era musical drama The Concert, are screening out of competition.

Following in the footsteps of last month's Venice film festival which showcased a rich selection of Italian films, Rome's Italian line-up of mostly world premieres is similarly tasty and suggests Italian production is enjoying a strong period. Highlights include Giorgio Diritti's The Man Who Will Come, a drama about a 1944 Nazi massacre in an Italian village. Diritti has said he turned down the prestigious opening slot of Venice's Orizzonti section to opt instead for Rome as the project had been nurtured and launched at the NCN in 2006.

Short but sweet

Industry chief Cicutto says he wants the Business Street market to feel part of Rome - the festival and, crucially, also the city - in a way Mifed did not feel a part of Milan. Instead of stands and booths, meetings take place in Rome on the terrace of the Hotel Bristol Bernini on the Via Veneto. "In Milan [the Fiera Milano] was very closed in," recalls Cicutto, one of Italy's leading producer-distributors and a co-founder of Mikado. "Had [Mifed] been in the centre of the city, we could have seen films in Corso Vittorio Emanuele.
"It's rare the buyers go to a public screening and this is a problem that remains to be solved"

Eric Largesse, Pyramide International
We would have eaten in great Milan restaurants and gone shopping. We wouldn't have lost it. Rome must not make this error." Cicutto's team includes Sylvain Auzou and Diamara Parodi, international and Italian managers of the event respectively. With registration up 16% by early October compared with the same time in 2008, the 280 buyers and 70 sellers from 14 countries are set to include the UK's HandMade Films, France's Celluloid Dreams, Spain's Imagina and Scandinavia's Non Stop Sales as well as Russia's Art Haus Intercinema, Japan's Alcine Terran and South Korea's Showbox.

Screenings will include festival and non-festival films. "Rome might become the right place between Toronto and Berlin in order to meet indie buyers who less and less go to AFM," says Eric Largesse, president of Paris-based Pyramide International.

But he points out the distance between the market and festival venues is an issue. Delegates generally need to jump in a taxi for a 10-minute ride or hop on a festival-organised shuttle. "It's rare the buyers go to a public screening [at Rome's auditorium hub] and this is a problem that remains to be solved."

After a five-year absence, Cicutto has reintroduced the Italian Screenings to the Business Street, a showcase of 20 recent Italian films including Toronto title Front Line (La Prima Linea) which is sold by The Works. "The market is a way to see the latest Italian cinema," says distributor Elba McAllister of Colombia's Cineplex.

Both distributors say that while Rome's event is just five days long, deals are done. "Distributors are always seeking good cinema," McAllister points out. "So if we find it, we don't wait for another occasion to close."