Rome's New Cinema Network aims to help second-time directors realise their visions by matching producers with international partners and financiers.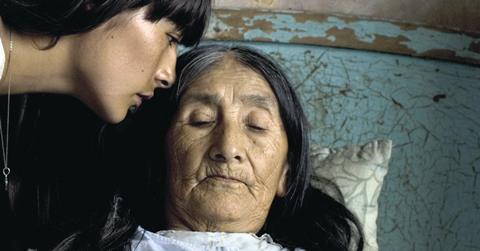 The Rome International Film Festival's co-production and pitching event, the New Cinema Network (NCN), is shaping up to be a popular draw for some of Europe's leading producers. This year, for the first time, Denmark's Zentropa and Spain's MediaPro will be at the event with projects.
"This year's films are interested in big contemporary issues such as race, immigration, identity, politics, war and ecology"

Simon De Santiago
Producers say they gain valuable input on projects, as well as actual financing partners, from NCN's face-to-face meetings. Producer Jacques-Henri Bronckart of Belgium's Versus has seen two of his projects advance following their NCN debuts. Last year he brought Olivier Masset-Depasse's Illegal, set in an immigration holding centre, to the NCN. The film will start shooting on October 19.

"[NCN] was really helpful," Bronckart recalls. "We spoke to international sales agents and people had a good opinion of the topic. I realised we had a strong subject."
Bronckart's 2007 NCN project, Simon Konianski, a comedy directed by Micha Wald, is premiering at the festival in the Extra section.
Like all programming efforts, NCN reflects global trends. This year, the financing challenges faced by international producers are being seen in the types of projects being pitched.

"The projects are more realistic, with mid-range budgets," says Italian producer Rosanna Seregni who, with Spain's Simon De Santiago and French producer, Cédomir Kolar, selects the 15 films by second-time directors for the Focus Europe strand. "The selection has veered away from overly ambitious films that might be hard to finance in these difficult times.

"There is an interest in big contemporary issues such as race, immigration, identity, politics, war and even ecology," De Santiago notes of this year's themes. "The projects are more character pieces."

One of the four-year-old NCN's biggest success stories is Claudia Llosa's The Milk Of Sorrow, which was first pitched at the NCN in 2007. The film went on to win the Golden Bear at the Berlin International Film Festival earlier this year.

"The NCN is always moving forward with new talents," says Kolar. "With the second films, it's fun to see how people are coming up. It's like the crest of a wave."
The NCN awards one prize of $14,600 (¤10,000) to the best European project in the Focus Europe strand. It is sponsored by clothing company Levi's.

A platform for emerging directors Focus International, the second strand of the NCN, showcases projects from predominantly emerging directors from around the world (though room is made for established auteurs such as Bigas Luna). The films are sourced mainly from other international co-production initiatives. "We're reinforcing our partnerships so that projects can go on to other events and complete their financing," explains NCN co-ordinator Lucia Milazzotto.

Cinéfondation's L'Atelier du Festival director Georges Goldenstern attends the NCN every year to scout projects. Diego Lerman's Moral Sciences, was presented at NCN last year and found a co-producer in France's Agat Films.

It completed its financing at L'Atelier during Cannes earlier this year and will start shooting before Christmas.

And three new projects come to NCN from the L'Atelier this year: Jake Mahaffy's US comedy Free In Deed, John Barker's South African comic caper The Umbrella Men and Saodat Ismailova's Uzbek family chronicle 40 Days Of Silence, produced by Netherlands' Denis Vaslin and France's Antoine Segovia.

The UK's Emerging Producer Training Programme will have three projects in Rome that will go on to Film London's Production Finance Market at the London Film Festival directly afterwards. New to NCN this year is 100 Autori, the film-making programme backed by Italy's writer and director association. It has sourced three Italian projects for NCN. Two projects, Israel's 3rd Generation and Argentina's The Ardor, have been independently submitted.

International interest in NCN is growing. "Producers who have had projects in previous editions are coming back to scout for projects," says Milazzotto. "And those who came to scout are coming back to represent one. It's becoming a place to be to find interesting projects."

During 2008's three-day event, some 950 meetings were scheduled for approximately 35 meetings per project.
FOCUS EUROPE
Bait (Bos & Herz)
Producer-director-writer Aida Begic, Film House
Producer Francois D'Artemare, Les Films de L'Apres Midi France's
Les Films de L'Apres Midi is co-producing Aida Begic's drama about a woman who lives and works in Paris but loses her job when she refuses to stop wearing the Muslim hijab. Bejic's 2008 debut Snow explored the camaraderie forged between women in the aftermath of ethnic cleansing in Bosnia. It screened in Cannes' Critics' Week in 2008 and was an international festival favourite last year. "Every story you find to be the most important in your life finds its financing," believes Begic. "So the best strategy is to believe in the project you are making and care about the story being told."
English Lessons (L'Anglais Pour Tous) (Fr)
Producer Nicolas Breviere, Local Films
Director-writer Pascal-Alex Vincent
This comedy about a group of teenage language students will be shot in French and English, in Ireland, says Paris-based producer Nicolas Breviere.
"It's a mainstream film," he explains, comparing it to both Michel Lang's 1970s comedy Let's Get Those English Girls and the more recent Nos Jours Heureux. Breviere and director Vincent have worked together previously on the France-Germany co-production Give Me Your Hand, a coming-of-age film about two teenagers hitchhiking through Spain to their mother's funeral.
Strand Releasing opened the film in the US on September 11.
Banker To The Poor (Il Banchiere Dei Poveri) (It)
Producer Simonetta Amenta, Eurofilm
Director Marco Amenta Writers Sergio Donati, Marco Amenta
After collaborating for the first time last year on the anti-Mafia project The Sicilian Girl, Eurofilm's sister-brother producer and director team of Simonetta and Marco Amenta is now working on an adaptation of Nobel prize-winning economist Muhammad Yunus' autobiography. Yunus introduced the concept of micro-loans to Bangladeshi women so they could start their own business to work their way out of extreme poverty.
Armed with a strong first draft by co-writers Sergio Donati and Marco Amenta, Simonetta Amenta says the project has found "interested parties in the US, France and Germany". She says Eurofilm is motivated to "do films with something to say", and wants to attract similar partners for their story which focuses on Yunus' realisation that poverty can not be changed through theories alone.
Lampedusa (Sp)
Producer Alvaro Longoria, Morena Films
Director-writer Clive Gordon Leading Spanish production outfit Morena Films will be at the NCN to present Clive Gordon's Lampedusa. It is a drama based on the real-life attempts by Malian youths to emigrate to Italy via Libya. They face perils such as kidnapping and prostitution only to invariably end up in a notorious and over-crowded immigrant detention centre on the island of Lampedusa off the coast of Sicily. "It would make sense for this project to have an Italian and UK co-producer," says producer Alvaro Longoria of the project, which he aims to shoot in Italy and Africa. "Clive Gordon is a documentary director and it has to look realistic."
Eva (Pol)
Producer Ewa Puszczynska, Opus Film
Director-writer Adam Guzinski Eva is the story of a love triangle between a schoolteacher, a wealthy businessman and his wife. "It has dramatic and tragic consequences for them all," says producer Ewa Puszczynska. She says she will emphasise the dramatic and psychological elements of the drama to potential co-producers, and is keen to work with Norwegian or Swedish partners who Puszczynska believes will respond to the "wild nature" of the locations. "Germany is also a regular co-producer of Polish productions," she says. Opus Film won NCN's best European project prize in 2007 for Slawomir Fabicki's Bonobo Jingo.
LL (Neth)
Producer Els Vandevorst, Isabella Films
Director Christophe van Rompaey
Writer Mieke de Jong Producer Els Vandevorst of Amsterdam-based Isabella Films handpicked director Christophe van Rompaey to direct LL after seeing his 2008 debut Moscow, Belgium. LL is a reference to protagonist Leena and the Dutch word for sweetheart, 'leafga'. The film is a coming-of-age story about an overweight and lonely teenage girl. Vandevorst has pre-sold Benelux rights to Benelux Film Distribution and is confident she will find the remaining 30% of the budget at the NCN.
Requiem For The Living (Rekviem For De Levende) (Den)
Producer Louise Vesth, Zentropa
Writer-director Peter Schonau Fog Zentropa is making its debut at the NCN with this project set in a North Sea town in Nazi-occupied Denmark. The film explores the reaction of the town when the body of a young boy is washed ashore.
Producer Louise Vesth says she is looking forward to the face-to-face meetings at the NCN. "What we want to come home with is an idea of how people react to the pitch. Zentropa already has a strong financial network and co-producers in Europe." Writer-director Peter Schonau Fog's previous film, The Art Of Crying, was Denmark's entry to the foreign-language Oscar in 2008.
No One's Child (Nicije Dete) (Serb)
Producer Miroslav Mogorovic, Art & Popcorn
Director Stefan Arsenijevic
Writer Vuk Rsumovic
Producer Miroslav Mogorovic says No One's Child is a true story with mythological elements about a boy discovered in the wild and the attempts to re-introduce him to society.
Set against the backdrop of the early days of the Balkans conflict, No One's Child will be told entirely from the perspective of the young boy. Director Stefan Arsenijevic is one of the Balkans' leading directors with credits including Love And Other Crimes and his short film, A Torsion, was nominated for an Academy Award in 2004.
Resurfaced (Lächeln) (Ger)
Producer-director Brigitte Bertele
Writer Boris Dennulat
Inspired by real events, Resurfaced is the fictional story of a woman who receives a face transplant after she is horrifically burned, and the impact her new image has on her relationships with her friends and family.
"It is frightening how our society allows itself to be guided by how a person is perceived from the outside," says director Brigitte Bertele, who is in talks with a German producer. An up-and-coming film-maker, Bertele's debut film, A Hero's Welcome (Nacht Vor Augen), screened in the Berlinale Forum in 2008.
Team Mario (Bel)
Producer Peter Bouckaert, Eyeworks Film & TV drama
Director-writer Nic Balthazar
This second film from the acclaimed Belgian director of Ben X, is based on the life of Mario Verstraete who was the first person in 2002 to make use of Belgium's euthanasia and assisted suicide law. With Netherlands, Belgium is the second country in the European Union to adopt the legislation.
"It's more a film about friendship than it is about euthanasia," says producer Peter Bouckaert, who also made Ben X. He expects to raise the budget for Team Mario within Benelux and will be at the NCN looking for an international sales agent.
The Last One By Almodovar (Sp)
Producer Stefan Schmitz and Maria Zamora, Avalon Productora Cinematografica
Director David Planell
Writer David Planell, Ignacio del Moral
The second feature from Spanish writer-director David Planell is a quirky concept film about a Spanish family whose only knowledge of contemporary Spanish history is through the films of Pedro Almodovar. "It's a journey through the past three decades of Spanish history, accompanied by Spain's most popular film icon, Pedro Almodovar," says producer Maria Zamora.
Planell, a seasoned writer for Spanish TV, made his first film La Verguenza (literally, 'The Shame') last year and it went on to win two prizes at this year's Malaga International Film Festival. "David is an outstanding storyteller who connects easily with the public," says Zamora. Avalon's Woman Without Piano screened in competition at the San Sebastian International Film Festival.
The Last Poet (UK)
Producer Margaret Matheson
Director Gideon Koppel
Gideon Koppel's second film, The Last Poet, is a feature documentary which will comprise a montage of short films of those who knew the celebrated Romanian poet Paul Célan, who committed suicide in Paris in 1970. The poet survived his parents who died in a Second World War German internment camp.
Bard Entertainment's Margaret Matheson, who produced the Oscar-winning Antonia's Line, says: "The strongest possible argument for this project is the director, Gideon Koppel." Koppel's first film, Sleep Furiously, was a documentary set in a small mining community in Wales, where Koppel was brought up by his immigrant parents. It screened at the 2008 Locarno, Telluride and Ghent film festivals, among others.

What's A Bear Good For? (Para Que Sirve Un Oso?) (Sp)
Producer Javier Mendez, MediaPro
Writer-director Tom Fernandez
This light-hearted drama follows two brothers, a zoologist and an ecologist, who are both struggling to make the world a better place. Producer Javier Mendez of MediaPro says he liked how Fernandez's script dealt with the big issues. "It's about the world, the environment," he explains. "But we want to talk about it with humour."
Mendez says a lot of work is being put into the development process. "We are on the fourth version of the script." What's A Bear Good For? will be Fernandez's second feature following the comedy Suso's Tower (La Torre De
Suso) in 2007.

Zincograph (Bulg)
Producer Bouriana Zakharieva, Peripeteia Films
Director Javor Gardev, Bulgarian
Writer Vladislav Todorov
Producer Bouriana Zakharieva will be at the NCN hoping to raise 40% of the budget for this black comedy about a budding spy working for the Bulgarian secret police. She expects to raise 60% from Bulgarian public funds. Set under Communist rule in 1980s Bulgaria, Zakharieva says the film will deal differently with the comparable subject matter covered in the likes of The Lives Of Others. "Where the informant was romanticised [in that film], here he is a willing collaborator." Zift, the first film from Javor Gardev, won the best director prize at the 2008 Moscow International Film Festival.
The Summer Is Ending (L'Estate Sta Finendo) (It)
Producer Francesco Pamphili, Film Kairos
Director Stefano Tummolini
Writers Stefano Tummolini, Michele Alberico, Mattia Betti
The Summer Is Ending is the story of a group of friends whose last weekend at the beach coincides with an unexpected accident. Director Stefano Tummolini's debut One Day In A Life, about a transitional moment in a young man's life, screened at Venice and Sundance.
Producer Francesco Pamphili says Tummolini handles "youth culture" with sensitivity and will be at the NCN seeking a French co-producer. Tummolini previously gained experience in film as co-screenwriter of 1997's arthouse favourite Hamam: The Turkish Bath directed by Ferzan Ozpetek, while Pamphili's credits include Mar Nero, for which Ilaria Occhini received the best actress award at Locarno in 2008.
FOCUS INTERNATIONAL
The Umbrella Men (S Afr)
Producer Linda Bogle, Terraplane/Gatehouse
Director-writer John Barker
Source Cinéfondation's L'Atelier du Festival
After successful meetings at Cannes L'Atelier du Cinema, John Barker's The Umbrella Men will be showcased at NCN with a raft of international production partners including Linda Bogle from Terraplane/Gatehouse, John Barker from A Barking Rat Film, and Tendeka Matatu and Rachel Young from Ten 10 Films, all South African companies. Paul Saadoun and Adam Leibovitz from 13 Productions France are co-producing.
"In Rome we'd like to find distribution and sales, and continue to build relationships," says Bogle. The Umbrella Men is about two rival minstrel troupes at Cape Town's annual street carnival.
Free In Deed (US)
Producer Noah Harlan, 2.1 Films
Director-writer Jake Mahaffy
Source Cinéfondation's L'Atelier du Festival
As the only US producer with a project at the NCN, Noah Harlan is looking forward to the experience. "We can't engage in most forms of co-productions that Europeans are used to. But we can meet folks we haven't met elsewhere,"
he says. "In film financing, you often find funds in the last place you look; the NCN could be that spot." Free In Deed is the story of a man who tries to save a young boy's life through prayer, with disastrous consequences. It is the second feature from director Jake Mahaffy, whose first film Wellness screened at Rotterdam in 2008.

Third Generation (Is)
Producers Eilon Ratzkovsky, Yochanan Kredo, July August Productions
Director-writer Nitzan Gilady
Source Independent submission
"What will appeal to co-producers is the point of view of everyday life in Jerusalem but that at the same time, the film is about relationships," says producer Eilon Ratzkovsky of 3rd Generation, by first-time director Nitzan Gilady. The film is about the stress inflicted on parent-child relationships in a city where everyone lives with the daily threat of suicide bombers.
Ratzkovsky's July August Productions also produced Eran Kolirin's The Band's Visit, which won the Fipresci prize at Cannes in 2007.
Second Origin (Sp)
Producer Oscar Rodriguez, Antartida Producciones
Director Bigas Luna Writers Carles Porta, Bigas Luna Origin Emerging
Source Emerging Producer Training Programme
"A well-known European director, a bestselling book," says producer Oscar Rodriguez of his pitch for Bigas Luna's new project, Second Origin. The film is based on the Catalonian bestseller Mecanoscrit Del Segon Origen by Manuel de Pedrolo and is a post-apocalyptic sci-fi love story about a couple who survive the apocalypse to give birth to mankind's 'second origin'. Rodriguez says he expects to have 60% of the budget in place by the NCN and is on the lookout for UK, Italian, French and German partners in particular. Luna hopes to shoot the film in 3D.

Venus As A BoY (UK)
Producer Alex Usborne, Picture Palace North
Director Morag McKinnon
Writers Nick Whitby, Morag McKinnon
Source Emerging Producer Training Programme
Producer Alex Usborne describes Venus As A Boy as a "sexy and original" adaptation of Luke Sutherland's eponymous cult novel about a young man's transformation from gawky outsider growing up on Scotland's remote Orkney islands, into a London rent boy who believes he is a sexual healer. Director Morag McKinnon is a rising UK star, with Bafta-winning short Home to her name. Her debut feature, Rounding Up Donkeys, is the second film in the 'Advanced Party' trilogy from Scotland's Sigma Films and Denmark's Zentropa, and is now in post.

The Amazing Labours Of Arthur Glass (UK)
Producer Marc Boothe, B3 Media
Director-writer Robert Samuels
Source Film London Emerging Producer Training Programme
Robert Samuels' The Amazing Labours Of Arthur Glass is an original screenplay about a black hillbilly in modern-day South Dakota trying to pursue the American dream. "It will appeal to co-producers interested in independent cinema and stories that are unexpected, quirky and left-field,"
suggests Marc Boothe of London-based B3 Media, whose credits include Saul Dibb's award-winning Bullet Boy in 2004. Director Samuels made the award-winning short Zoltan The Great in 2005 and was selected for the 2008 Toronto Talent Lab. He is also the creative director at the UK's Red Bee Media.

The Ardor (Arg)
Producer Pablo Fendrik and Juan Pablo Gugliotta, Magma Cine
Director-writer Pablo Fendrik
Source Independent submission
The Ardor is a magical realist tale about a man who lives on China's Yangtze river, and tries to escape from the spirit of a tiger by fleeing across the world. "The film has a narrative and visual potential that is outstanding among Latin American projects," says Argentinian producer Juan Pablo Gugliotta. He says Argentinian financing is locked and that he will be at the NCN in search of co-production and sales partners. The film is the third collaboration between Gugliotta's Magme Cine and Argentinian director Pablo Fendrik, following The Mugger (2007) and Blood Appears (2008).
Metaphysics For Monkeys (It)
Producer Francesco Pamphili, Film Kairos
Director Marina Spada
Writers Marina Spada, Daniele Maggioni, Maria Grazia Perria
Source 100 Autori
Marina Spada's Metaphysics For Monkeys is about a woman whose life is shattered by the collapse of a love affair and the death of one of her parents. "I really believe in this film-maker," says producer Francesco Pamphili, who worked with Spada on Come L'Ombra which screened in competition at Venice in 2006.
Phobias (It)
Producer Mirco Da Lio, IK Media, Fake Factory
Directors Christian Angeli, Laurence Lamers to date
Writers Tommaso Capolicchio, Federico Calamante
Source 100 Autori
Phobias is a portmanteau project conceived by writer Tommaso Capolicchio divided into five episodes, set in five international locations and directed by five different directors. Each location and director is dependent on the co-production partner. On board so far are Moscow's United Film Company, Sweden's Goodword and Dutch outfit Waterwood Entertainment. Italian producer Mirco Da Lio says the film will comprise "five extreme tales about modern life and common phobias and fears". He says he has raised approximately a third of the $1.7m (¤1.2m) budget.
Red Sun (Sole Rosso) (It)
Producers Luisa Porrino, Alessandro Verdecchi, Fargo Entertainment
Director Samad Zarmandili Writers Samad Zarmandili, Alessandro Fabbri
Source 100 Autori
Red Sun is a contemporary story about an Iranian woman who takes part in the student uprising against President Mahmoud Ahmadinejad's regime and then accepts an organised marriage in Rome in an attempt to find a better life.
It is co-written by Alessandro Fabbri, who co-wrote Venice competition favourite The Double Hour.
Producer Luisa Porrino would like to find a French co-producer at the NCN in order to access the CNC's Fonds Sud. Moroccan producer Hamid Basket is co-producing the film, which is set to shoot in Morocco and Italy. Istituto Luce has pre-bought Italian rights.
40 Days Of Silence (Fr)
Producer Denis Vaslin, Volya Films, Antoine Segovia, Atopic/Third Home
Director Saodat Ismailova
Writers Saodat Ismailova, Ulugbek Sadykov
Source Cinéfondation's Atelier du Festival
"A very strong project and script and the first Uzbek film for many years," says French producer Antoine Segovia of 40 Days Of Silence. "It's a film from a woman about women."
The story follows four generations of women who share the same home in modern-day Uzbekistan. Netherlands' Volya and Germany's Rohfilm are co-producing, and Segovia hopes to find further co-producers and an international sales agent at the NCN.