Dirs: Jonathan Dayton, Valerie Faris. US. 2012. 104mins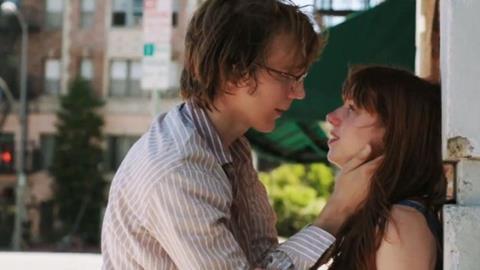 Ruby Sparks finds Little Miss Sunshine directors Jonathan Dayton and Valerie Faris finally returning to features with a coolly enticing romantic fable that puts a hipster spin on a familiar story about the vagaries of love. With the right marketing, distributor Fox Searchlight may be able to tap into the same audience it reached with the somewhat comparable (500) Days of Summer, a counter programming hit in summer '09.
It's an old story - told in everything from Ovid's Pygmalion tale to My Fair Lady - but one that bears repeating.
A sneak peak preview at the recent Los Angeles Film Fest should help the marketing effort in the run up to Ruby's limited US opening on July 25. The growing reputation of co-star Paul Dano - who followed his appearance in Little Miss Sunshine with roles in There Will Be Blood and several studio features - will be another asset.
International openings are set for later in the year, when the film should fit in with autumn arts schedules.
In her first produced screenplay, co-star Zoe Kazan (known up to now for her on-screen performances in indie films including Happythankyouplease) presents Dano's Calvin as a lonely young Los Angeles author struggling to live up to the success of his first novel. Prodded by his therapist, Calvin starts writing about the dream-inspired Ruby, a fictitious artist who accepts Calvin's foibles.
When Ruby (portrayed with impressive flexibility by Kazan) magically appears in the flesh, Calvin finds he can dictate her behaviour at his typewriter, the use of which is one of the story's slightly annoying affectations. But the relationship - tracked through encounters with Calvin's hard-headed brother (Chris Messina), hippie mother (Annette Bening), eccentric step father (Antonio Banderas) and scheming mentor/rival (Steve Coogan) - turns sour when the desire for control gets the upper hand.
It's an old story - told in everything from Ovid's Pygmalion tale to My Fair Lady - but one that bears repeating. And Dayton, Faris, Dano and Kazan tell it well, finding and maintaining a tone that balances magic realism with modern skepticism.
Production companies: Fox Searchlight, Bona Fide
Worldwide distribution: Fox Searchlight
Producers: Albert Berger, Ron Yerxa
Executive producers: Robert Graf, Zoe Kazan, Paul Dano
Screenplay: Zoe Kazan
Director of photography: Matthew Libatique
Production designer: Judy Becker
Costume designer: Nancy Steiner
Editor: Pamela Martin
Music: Nick Urata
Website: www.foxsearchlight.com/rubysparks/
Main cast: Paul Dano, Zoe Kazan, Antonio Banderas, Annette Bening, Steve Coogan, Elliott Gould, Chris Messina, Deborah Ann Wol