Dir: Lasse Hallström. US. 2013. 115mins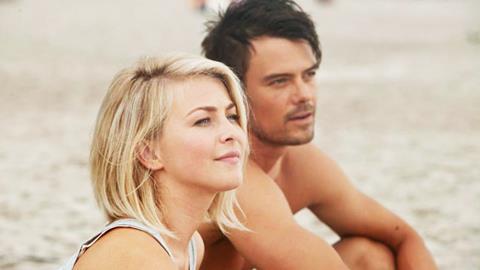 Nicholas Sparks adaptation Safe Haven adds a thriller element to the novelist's usual mix of low-key Southern charm and mild romantic drama. The intrigue doesn't add a lot to the story's appeal, however, and while Sparks films have always been reliable mid-level performers, this one, with its limited star power, may end up among the more modestly successful screen versions of the author's hugely popular books.
Duhamel has the necessary charm and good looks for a typical Sparks hero.
A wide Valentine's Day opening through producer/distributor Relativity should help the film in the US, where last year's Sparks outing The Lucky One took $60.5m. And the thriller angle might add a few males to the normally female-dominated Sparks audience. Internationally, Sparks films with lesser known casts often underperform - The Lucky One managed only $32m - and this one, licensed to independents by sales company FilmNation, looks likely to follow suit.
Director Lasse Hallström, who previously made Relativity-backed 2010 Sparks story Dear John, starts things off in thriller mode as young wife Katie (Rock Of Ages' Julianne Hough) flees from an apparent murder scene in her Boston home. Arriving in a quaint North Carolina seaside town, Katie tentatively starts a new life and falls into a relationship with widower and single dad Alex (Josh Duhamel, from the Transformers franchise)
Occasional flashbacks and cutaways to a cop following her trail provide clues about Katie's history. But the film sticks mostly to pretty bland romantic drama, as Katie warms up to the kindly Alex and his cute kids. A plot reveal an hour in and another twist at story's end liven things up a bit in the third act.
Duhamel has the necessary charm and good looks for a typical Sparks hero. Hough - a singer-dancer-actor who broke through on the US version of Dancing With The Stars - is reasonably appealing in her first dramatic role but she doesn't uncover anything very interesting in the cute yet fragile Katie. The supporting cast includes Australian David Lyons, from Eat Pray Love, and Canadian Cobie Smulders, from The Avengers and TV's How I Met Your Mother.
Production companies: Relativity Media, Temple Hill Entertainment
US distribution: Relativity Media
International sales: FilmNation Entertainment, www.wearefilmnation.com
Producers: Marty Bowen, Wyck Godfrey, Ryan Kavanaugh
Executive producers: Jason Beckman, Jason Colodne, Tracey Nyberg, Nicholas Sparks, Tucker Tooley
Screenplay: Dana Stevens, Gage Lansky
Director of photography: Terry Stacey
Production designer: Kara Lindstrom
Editor: Andrew Mondshein
Costumer designer: Leigh Leverett
Music: Deborah Lurie
Main cast: Josh Duhamel, Julianne Hough, Cobie Smulders, David Lyons, Noah Lomax, Mimi Kirkland