The UK Global Screen Fund is making a mark on the Croisette through its support of two British films that illustrate perfectly the fund's international focus.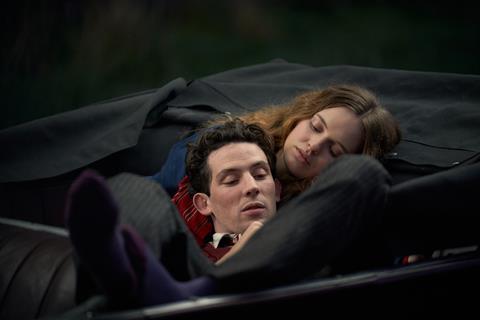 The UK Global Screen Fund (GSF) is already harvesting the fruits of its labours after launching just three months ago in April.
Financed by the Department for Digital, Culture, Media & Sport (DCMS) and administered by the British Film Institute (BFI), the $9.6m (£7m) one-year pilot fund is supporting a brace of UK titles debuting at this year's Cannes Film Festival: Eva Husson's Mothering Sunday (Cannes Premiere) and Clio Barnard's Ali & Ava (Directors' Fortnight).
The BFI has also appointed a high-profile fund head in Denitsa Yordanova, who takes up the reins from July 12, and has opened a series of funding rounds.
The aim of the fund is to boost the global exports of UK screen content as a new source of international distribution, business development and co-production funding for UK companies in the film, TV, documentary, animation and interactive sectors. "We're trying to help support more international work through partnerships, through exports and build an understanding of how we can work collaboratively and with reciprocity across the globe," says BFI director of industry and international affairs Neil Peplow, who oversees the fund.
Yordanova joins from All3Media, the UK-based TV, film and digital production and distribution company, having built up a wealth of experience in strategic planning and future international strategy development. She is tasked with leading the GSF team in promoting, delivering and growing the pilot fund, engaging with industry across the UK to support independent screen content to compete effectively in the international marketplace.
"We are incredibly excited to have Denitsa Yordanova as the new head of GSF," says Peplow. "She will be able to bring another perspective to the table for the fund."
Yordanova will also look at how to develop the fund and help put together robust arguments to present to the UK government's Treasury department on the fund's effectiveness and worth, and how to continue in the longer term.
Harnessing potential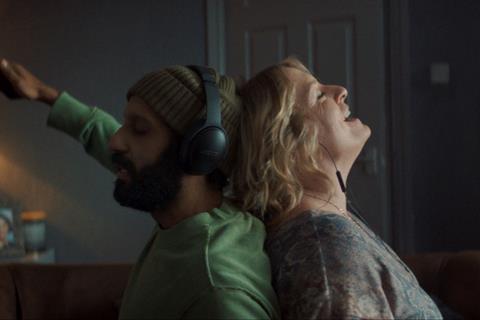 The GSF has a three-pronged industry-facing approach for funding and support for international distribution, development and co-productions. Funding for international distribution has been the first strand to open for applications. UK sales agents could apply for grants of up to £60,000 ($82,500) for a single eligible packaged film (drama, documentary or animation) and up to £10,000 ($14,000) for a single eligible pre-sale film.
The funding round closed on June 30 with the fund aiming to help build exports, boost the global demand for UK independent film and reach a wider international audience.
The first two film titles to garner GSF support for international distribution/sales are both unspooling at Cannes. Altitude Film Sales is handling Ali & Ava, and Rocket Science has sales rights to Mothering Sunday.
Ali & Ava is Barnard's fourth feature following The Arbor, The Selfish Giant (which premiered at Cannes in 2013) and Dark River. The new film stars Claire Rushbrook as a recently widowed woman in her 50s who begins to emerge from her loneliness thanks to a burgeoning friendship with a younger, music-loving man, played by Adeel Akhtar.
Altitude had already begun work on the sales and distribution campaign for the film when it applied for GSF support as soon as the fund was opened. Karina Gechtman, Altitude's head of international marketing and publicity, describes the application process as straightforward and self-explanatory. Ali & Ava, says Gechtman, is being positioned as the award-winning arthouse director's most commercial film to date.
"Even though the film is independent, with a modest budget, it has this massive potential and that's where receiving the funds can make a big difference," Gechtman explains.
Heading to Cannes with GSF support means Altitude can assemble marketing material, translation services and French assets ahead of the red-carpet premiere and organise a business-to-business campaign as well as a business-to-
consumer splash campaign to help cut through against the backdrop of a Cannes line-up that is bigger than ever this year.
"One of the bonus items this fund has helped us cover is the Cannes offshore screenings," Gechtman says, referring to the move by the Marché du Film to host physical screenings of titles from the festival's official selection for industry in five key territories outside of Europe. With travel restrictions still in place as a result of the ongoing pandemic, the market has organised physical theatre screenings in Melbourne, Mexico City, Beijing, Seoul and Tokyo.
"Since we consider Ali & Ava a very cinematic experience, having some money from the fund will allow us to actually participate in these offshore physical screenings and give the chance to buyers to watch the film as it is intended on the big screen," says Gechtman.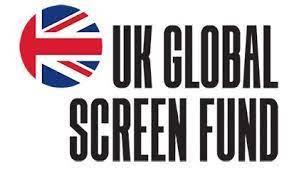 Also on the Croisette and bolstered by GSF distribution support is Mothering Sunday, directed by French filmmaker Eva Husson, whose credits include Bang Gang (A Modern Love Story) and 2018 Cannes Competition entry Girls Of The Sun.
Starring Josh O'Connor, Odessa Young, Olivia Colman, Colin Firth and Sope Dìrísù, Mothering Sunday is set in England in 1924 and is the story of a maid who is having an affair with a rich young man who is about to announce his engagement. From a screenplay by Alice Birch, and based on Graham Swift's novella of the same name, Husson's film is part of a new section for established filmmakers titled Cannes Premiere, which will see the films receive red-carpet screenings in the Debussy theatre. Lionsgate UK has UK rights and plans a 2021 theatrical release.
Jonathan Lynch Staunton, director of marketing at London-based Rocket Science, says the GSF funding is a welcome boost during the ongoing uncertainty caused by the Covid-19 pandemic.
"When we are doing the junkets, given the pandemic, not everything is going to be on site," says Lynch Staunton. "That extra activity such as Zoom interviews and the extra cost that entails, the fund makes things easier, not only for the talent attending, but also for all the distributors who are not attending. The fund will help increase the reach."
Lynch Staunton says the support is invaluable to Rocket Science in helping the company to create digital assets and a stronger range of title-specific assets to boost the international profile of the UK film. "It's all about the profile of independent films in the marketplace and raising the voice and the visibility of Mothering Sunday globally," he notes.
The second tranche of funding is for international business development. It provides financial support for business strategies that drive international growth and IP development for companies working in film, TV (animation, drama and documentary) and interactive narrative gaming. It opened for applications on May 25 and will close on July 16. Companies can apply for anything between £50,000 and £200,000 ($70,000 and $275,000) across a three-year period. Peplow and his team are looking for companies to bring ambitious and interesting strategies that showcase innovation and demonstrate an ability to grow future revenue streams.
The third strand is for international co-production and aims to support UK companies looking to join international productions, sharing IP and revenue on film and TV animation and documentary projects with audience potential. The fund will be able to invest up to £300,000 ($412,000) in each production.
Here in Cannes
A UK GSF panel is taking place online today (July 6) as part of the UK Film Centre's talks programme for the festival. The speakers include Peplow who will discuss the fund in detail, covering who is eligible (including international partners), how and when to apply for the three strands of funding, as well as practical advice from one of the fund's first successful funding recipients.
Altitude's Gechtman will offer advice and detail her experience of applying to the fund for Ali & Ava.
The session will preview new audience-perception research, focusing on key international territories and aimed at understanding what is likely to motivate consumers. It will also introduce research into a new data hub supporting UK companies to grow internationally, presented by BFI research and statistics unit head Julia Lamaison.
With the appetite for visual content among audiences undiminished during the pandemic, the BFI has also conducted research into viewer habits around the globe. This includes how and where UK-produced content has engaged audiences across the world. The aim is to provide industry intelligence that gives financiers, screen content creators, sales agents and distributors the vital tools to make better-informed, internationally focused decisions.
Introducing The UK Global Screen Fund: Tuesday July 6, 17:00 CEST