Netflix is to invest in Bong Joon Ho's new film Okja, it has been announced through local production company Okja SPC.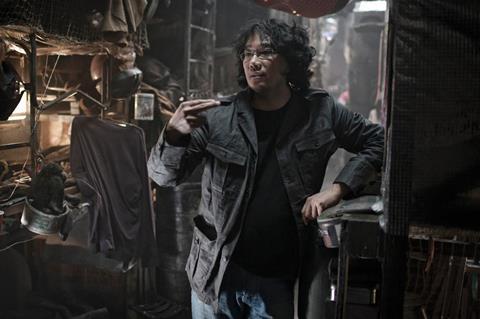 It will be one of the first features in Asia to be financed by the streaming site, which is expected to launch in Korea next year.
In a statement, Bong said: "For Okja, I needed a bigger budget than I had with Snowpiercer and total creative freedom. Netflix provided me with both, which is an amazing opportunity for a director."
Snowpiercer, starring Chris Evans and Tilda Swinton, was the director's English-language debut and was financed by Korean studio CJ Entertainment.
The well-received sci-fi dystopian adventure accumulated $57.8m from 9.3 million admissions in Korea in 2013. While it was eventually released in the US through the Weinstein Company, it has yet to be released in the UK.
Okja will also be co-produced by Brad Pitt's Plan B Entertainment (World War Z, 12 Years a Slave), Okja SPC said in a statement.
"I'm looking forward bringing in Plan B's mix of unique bold energy," Bong said.
The Korean filmmaker's next project centers on a girl and an animal called Okja and follows their friendship and adventures travelling in South Korea and America.
Bong added: "Okja isn't a scary beast, it is a large gentle animal. To me, the world surrounding Okja and the girl is more of a beast. I want to convey the bizarre journey and adventure of the girl and animal across a tough world in a creative way."
The production company said auditions are currently under way to find a young actress for the leading role.
Okja is to be filmed in Korea and New York in the first half of 2016 and is expected to be released in 2017.