Director Sean Durkin returns to Cannes with Sundance hit Martha Marcy May Marlene after winning Best Short at Directors' Fortnight last year.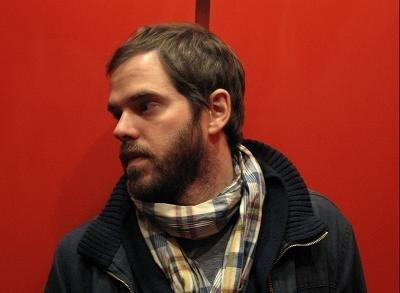 Sean Durkin returns to Cannes with his debut feature Martha Marcy May Marlene after winning Best Short at Directors' Fortnight last year for Mary Last Seen. The short was a preface to Martha, which follows a young girl tormented by the memories of the cult she's escaped from. Wowing audiences at this year's Sundance with its stunning cinematography and gripping performance by Elizabeth Olsen in the lead, Durkin was awarded with the fest's Best Director prize. Fox Searchlight will release the film in the U.S. later this year.
Durkin is also one of the co-founders of New York-based production company Borderline Films with filmmakers Antonio Camposand Josh Mond. The company has had six films at Cannes, including Two Gates of Sleep and Campos's Afterschool.
Was it a lack of financing or a need to strengthen the script for Martha Marcy May Marlene that led you to make Mary Last Seen?
At that point the script was just in an early stage. Also, I didn't have anything directing-wise that represented what I wanted to do with the film so Mary Last Seen became something to send out along with the script of Martha Marcy May Marlene. But then it ended up taking off on its own and got into Sundance and Cannes.
Did the success of the short lead to you getting the financing you needed to make Martha?
Definitely. But I also got fortunate — Ted Hope got involved [as executive producer], Afterschool had done well and Martha got into the Sundance Lab. So these things gave people enough faith to get involved.
What was the inspiration behind Martha Marcy May Marlene?
I wanted to make a film about cults. I had always been fascinated by them but everything that I was looking at was set in the '60s and '70s and I wanted to make something very modern. I found a story about a girl who escapes from a group that had turned violent and the leader tracks her down and instead of threatening her he gives her money and wishes her well; I thought that was psychologically frightening, and this girl disappeared after that. I wondered what happened to her and what were those first three weeks like. I interviewed people who had been in cults and really built it from there.
Many reviews at Sundance compared the leader of the group Marcy runs away from to Charles Manson, do you believe those were fair?
I think it's a fair assessment. There are obvious comparisons — the violence the group leads to, and the musical element are big indicators. But he's based on lots of people who aren't cult leaders. He's a combination of a few people I know as well.
Why was Elizabeth Olsen right for the lead?
From the second I met her I could visualize her doing it. We saw so many people but I always knew she was it. She has so much personality, she's so alive and I felt if she suppressed all of that to be Martha, which she does so beautifully, you could detect this richness.
Explain the visual transitions from past to present to tell the story?
I wanted this feel that there is no past or present there is only the now, like she talks about in the film. Key moments, like when she's at the lake and then she's sitting at the farm and she stands up and she's back at the lake, I really wanted to have no separation in look. Then we mixed that with hard cuts; she's doing one thing and then we hard cut and pick up her past.
This is Borderline's sixth film at Cannes, what have you learned from attending?
Every experience is so different. What I took from last year was next time I go back I want to spend more time on the beach and do less meetings. [Laughs] I think you learn something new every time you go and you never know how audiences will respond.
How gratifying is this moment in your life? You've spent so many years getting your company off the ground and helping Antonio get his films made, now it's your turn.
It's amazing. I think less in terms of films and more of what the three of us have been through together. Every time we do something it's a step forward but it's just entering a new realm with a new hill. [Laughs] There's never a point where you've reached the top. We just use the good to propel us forward and continue to make the films we want to make.