Dir/scr: Malik Bendjelloul. Sweden-UK. 2011. 85mins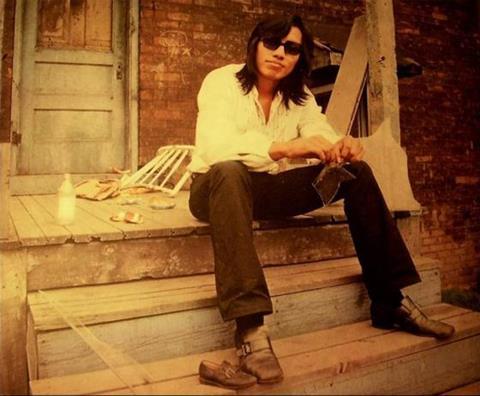 Searching For Sugar Man probes the depths of the improbable with the story of an unappreciated Mexican-American singer from Detroit whose reputation is made and preserved by white South Africans. Malik Bendjelloul's debut feature mixes detective work with the tale of the bewildering and poignant resurrection of Rodriguez.
Malik Bendjelloul builds the drama as he provides details for a compellingly complex portrait of a talent whom time had forgotten.
With the pulse and momentum of a crowd-pleaser, plus a soundtrack of rarely heard songs by the soulful Sixto Rodriguez, Searching For Sugar Man should play well on the arthouse circuit in English-speaking countries, where Rodriguez (the singer's stage name) has enjoyed a revival for more than a decade.
Rodriguez, nearing 70, is still performing, so a theatrical release is possible and promotable wherever he has fans. Swedish backing for the doc makes Scandinavia another strong territory, and television will give the film an extended life.
Newcomer Malik Bendjelloul, who is Swedish, introduces the Rodriguez story as the mysterious disappearance of an extraordinary talent, a shy singer with a soulful voice whose albums in the early 1970s failed to sell at all. With Rodriguez's voice haunting reminiscences from old friends and former music producers, an audience will be left wondering what happened.
The doc pivots into history and musical archaeology, as South Africans tell how bootleg tapes of the Rodriguez album catch on with young white Afrikaners chafing at the restrictions of apartheid in the 1970s. I Wonder, a gentle protest song from the album Cold Fact (1970), "was the soundtrack of our lives," one of them recalls.
In a deft interplay of dogged investigation and randomness, Bendjelloul shows how facts surface to dispel a persistent myth that Rodriguez shot himself on stage. When archival footage shows Rodriguez performing in 1998 for a South African public that thought he was dead, the concert has the messianic feel of a Second Coming. Audience members tell Bendjelloul that they suspected a fraud until they heard his voice.
Sugar Man in the title refers to a 1970 Rodriguez song about a Detroit dope dealer and to Stephen "Sugar" Segerman, a Cape Town jeweler and music store owner who finds Rodriguez's trail.
Rodriguez's cult status in South Africa among soldiers fighting in the army and his hiatus from music as an ascetic construction worker add unexpected elements that lift the doc far above the standard rise and fall rock bio. So does testimony from former apartheid censors about scratching Rodriguez's records to make them unplayable.
Production values are high, and editing by the director weaves in archival footage from multiple generations. Scenes from Detroit, from the 1960s to the present, root the film and Rodriguez's songs in territory that descended from prosperous industry into poverty.
Malik Bendjelloul builds the drama as he provides details for a compellingly complex portrait of a talent whom time had forgotten, everywhere except South Africa. The audience learns how Rodriguez escaped oblivion, with Rodriguez's voice and his Dylan-esque lyrics as a constant accompaniment. Why such an extraordinary voice failed to catch on back then is the film's enduring mystery.
Production companies: Red Box Films, Passion Pictures, Canfield Pictures, The Documentary Company
International Sales: Protagonist Pictures, www.protagonistpictures.com
Producers: Simon Chinn, Malik Bendjelloul
Executive Producer: John Battsek
Cinematography: Camilla Skagerstrom
Editor: Malik Bendjelloul