The event took place over six days in London's Canary Wharf.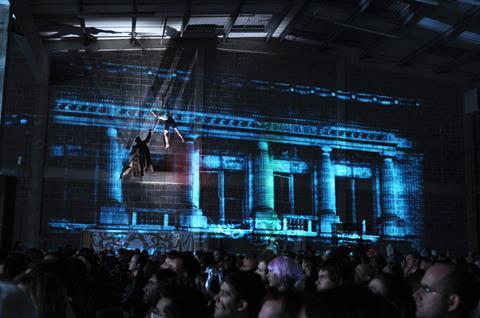 The latest Bladerunner themed Secret Cinema event took place in London's Canary Wharf, attracting 7000 people over six days (15th-20th June).
The screening of Ridley Scott's iconic film was accompanied by techno music,dancers and props including old cars and live electronic screens in an transformed old warehouse.
Secret Cinema was set up by Fabien Riggall in 2007 to provide movie buffs with an alternative cinema going experience. As with previous screenings, the location was only revealed a few days before the event to those who had signed up.
The next event will take place in August.
For more information click here