The revenues from a pay-TV deal can give US independent distributors a secure revenue stream ­ but such deals are hard to come by, with broadcasters wary of titles without built-in audience awareness. John Hazelton reports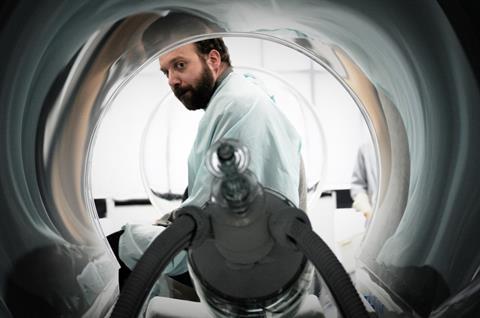 When The Weinstein Company (TWC) announced its seven-year output deal with Showtime in July 2008, Bob and Harvey Weinstein said the deal would serve as a "bedrock" for their company and provide its films with "a critically important pay-TV home".
Yet not many independent distributors manage to emulate their studio counterparts and secure ongoing arrangements with one of the US premium pay networks. Besides TWC, the handful that have deals include Summit Entertainment (another Showtime supplier), Lionsgate (one of the backers of new pay network Epix), Roadside Attractions and Samuel Goldwyn Films (both with Epix).
With pay channels bemoaning what they see as the over-exposure of studio blockbusters, independents argue that their films are fresher and perhaps closer in spirit to the original programming on which pay outlets increasingly rely to brand themselves.
"The indies do provide a lot of value. But there's a lot more promotional work involved on our part"

Stephan Shelanski, Starz Entertainment
"We focus on films that have limited release and limited exposure, rather than mass release and mass exposure," says Meyer Gottlieb, president and COO of Samuel Goldwyn Films. "A movie like Cold Souls [Goldwyn's 2009 Paul ­Giamatti comedy drama] is a film that many of the [Epix] subscribers didn't have an opportunity to see in a movie theatre because we didn't release it on 3,000 screens, we released it on 300. For an audience, it's a fresh look at a feature film."
The downside for pay networks is that indie films don't come with the recognition created by multimillion-dollar studio marketing ­campaigns. "The indies do provide a lot of value," acknowledges Stephan Shelanski (pictured), executive vice-president, programming at Starz Entertainment. "But the challenge is we have to educate [our] audience as to what the film is and then convince them to watch it. There's a lot more promotional work involved on our part with indie films."
Indie benefits
Independents that succeed in snagging a pay-TV output deal benefit in several ways. The prices paid per film are, of course, much smaller than those paid for studio releases ― maybe a high six-figure dollar amount as opposed to $5m or more ― but indie pay-TV deals tend not to require the kind of p&a spend usually stipulated in studio deals.
And if an independent doesn't use all the pay slots it has under a deal it can trade them with another company. The Film Department recently revealed an agreement to release its films in the US pay window via TWC's Showtime deal.
Perhaps most significantly, a pay deal can give an independent a measure of security, promising additional revenue linked to box-office performance and ensuring floor payments even when films underperform theatrically.
"It doesn't free you up to spend wildly, it's more that you can't do very good business without it," says Howard Cohen, co-president of Roadside Attractions, whose Epix deal is ­supplying the network with such award winners as The Cove and Winter's Bone. In negotiating deals, says Cohen,"knowing there's a guaranteed amount from pay-TV based on box office allows you to run a better profit and loss analysis".
Independents that are too small, young or specialised to secure a pay output deal have to consider other options. They can simply opt not to acquire TV rights along with theatrical rights; they can bypass the pay window in the hope of maximising VoD and DVD revenue; they can sell individual films to pay networks after theatrical release; or they can sell streaming rights in the pay window to a subscription outlet such as Netflix ― the DVDs-by-mail company that recently signed a pay-window streaming deal with Relativity Media.
Another way for independent films to earn revenue from the US cable market is through the innovative releasing strategies of theatrical distributors IFC Films, sister company to the IFC basic cable channel, and Magnolia Pictures, part of the Wagner/Cuban Companies group that also includes premium cable channel HDNet Movies.
Besides acquiring library titles (mostly from studios) for its regular schedule, HDNet Movies also teams with Magnolia to offer independent and foreign features as part of cable systems' on-demand menus a few weeks before theatrical release, and then as part of HDNet Movies' Sneak Previews strand a few days before theatrical release. Among recent on-demand/­theatrical releases have been British historical action outing Centurion and Spanish chiller [REC] 2.
As part of the Rainbow Media subsidiary of multiple cable system operator Cablevision, IFC Films is a sister company to the IFC channel, which delivers independent library films and original programming to about 50 million subscribers, and also to the Sundance Channel, whose schedule of indie and foreign films and original series is watched by about 39 million subscribers.
"The indies do provide a lot of value. But there's a lot more promotional work involved on our part"

Lisa Schwartz, IFC
Rainbow recently acquired a package of 139 library features from Lionsgate to air on IFC, Sundance, AMC (the group's mainstream movies basic channel) or women's channel WE tv.
IFC Films itself acquires about 45 indie and foreign films a year for its In Theaters label, which releases films simultaneously in cinemas and as cable VoD and pay-per-view offerings (another label, Midnight, does the same with genre films). Recent acquisitions for the In Theaters label have included Bertrand ­Tavernier's Cannes entry The Princess Of Montpensier and Gregg Araki's out-of-competition Cannes film Kaboom. IFC also buys some 60 more films a year for straight-to-VoD.
The company doesn't release information about films' VoD viewership, but IFC Entertainment executive vice-president Lisa Schwartz (pictured) says the simultaneous release strategy can often be a better route into the US market for independent films than a traditional theatrical release. "We've got a proven track record of being successful with the model," she says.
The success, Schwartz suggests, is in part attributable to the overlap between the audience for independent film and the US subscriber base for digital cable.
"Independent film lovers are often early adopters," she notes, "so it's kind of a perfect intersection between people who have a predisposition towards technology and the films that are available."