Dir: John Paul Davidson. UK. 2014. 124mins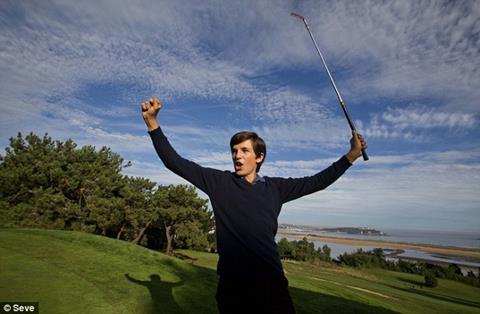 An uneasy rose-tinted blending of striking documentary footage and plodding soap-opera style re-enactment, this well-meaning tribute to Spanish golfing legend Seve Ballesteros may well strike a chord with golf fans but will leave anyone bemused, and maybe wishing they were just seeing a fully-fledged documentary that brought out the sheer charisma of the man.
As a film, Seve is gently entertaining rather than absorbing.
There are likely fans of the game out there who will lap up the Seve story – after all he was a striking talent who won five majors and 50 European titles – but as a theatrical offering it will find it hard to find space given the onset of summer movies. It is counter-programming to be sure – and may we well work in non-urban areas where there are golf courses a-plenty – but lacks the sheer drama and drive of a sports documentary like Senna. But the golfing (or, as the old saying goes, "a good walk spoiled") lacks the visceral action of motor racing.
Seve, though is likeable at times and certainly the archival documentary material that charts his career captures his skill, determination and charisma. The film is made with the full support of the Seve Ballesteros Foundation, which may account for the hagiography, though it does at least also focus on his stubborn nature and single-minded drive.
In fact the archive footage – which features the likes of commentator Peter Alliss and golfers Nick Faldo, José Maria Olazábal, Gary Player and Tiger Woods, all singing Seve's praises – is terrific. The film, though, interweaves dramatised reconstructions from Bellesteros's tough (but apparently also rather idyllic) childhood on the family farm in Northern Spain, where he bunked off school to practice his burgeoning golfing skills on the local beach.
This dramatised re-enactment features a clearly talented (golf-wise) young José Luis Gutiérrez paying Seve as a determined young lad keen to make his father proud who is spotted while caddying at the local club and goes on to hone his skills with makeshift equipment before proving himself in a game at the club with sees his family bet all they have they he will win. It is the only real dramatic moment in the by-the-numbers re-enactment scenes, and yet handed with no real sense of the implications of what might happen should he lose.
As a film, Seve is gently entertaining rather than absorbing. It is also rather too leisurely for its own good…rather like the game of golf itself.
Production company: Renaissance Films
International sales: Salt., www.salt-co.com
Producers: Stephen Evans, Jonathan Evans, Romilly Evans
Executive producers: Christopher Little, Roger Corbi. Yan Fisher Romanovsky, Peter Hampden
Screenplay: Tom Hodgson
Cinematography: John Pardue
Editor: Saska Simpson
Production designer: Manny Martinez
Music: Stephen Warbeck
Main cast: José Luis Gutiérrez, Jose Navar Maria Molins, Alvar Gordejuela