Former Screen Star Of Tomorrow Scott Graham talks about recutting his Edinburgh title Iona and the value of taking a few knocks along the way.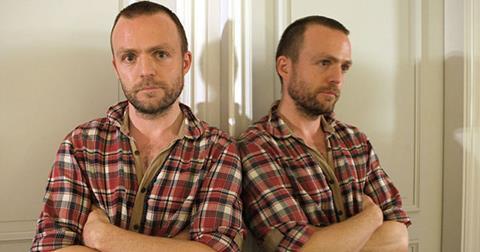 When Scott Graham's second feature Iona closed the Edinburgh Film Festival last June, it soon became clear that the exceptional acclaim that had greeted his 2012 debut Shell would not be repeated.
Shell went on to a British Independent Film Award win for actress Chloe Pirrie and a BAFTA nomination for Graham, clear validation of his selection as a Screen International Star of Tomorrow in 2011.
Reaction to Iona at Edinburgh was mixed, with Screen International itself pinpointing a narrative "somehow less convincing than Shell and more generically familiar".
The film begins with teenager Bull (Ben Gallagher) killing his own step-father, then escaping with his mother Iona (Ruth Negga) to the remote Scottish island of her youth – a highly dramatic event that sets up genre expectations that the film arguably has no interest in fulfilling, as Iona and Bull instead connect with characters from Iona's past.
One person who had immediate doubts about the film after Edinburgh is Graham himself. "I was setting up one thing, and then delivering another," he says, although he sees this disparity less in terms of genre than in point of view.
"Although the film is very much Iona's story, we are giving the perspective of each of the six characters, seven if you count the island. By beginning in Glasgow, we lost some of that shared perspective."
Graham communicated his feelings to producer Margaret Matheson (with whom he collaborated on Shell), explaining he was interested in rethinking the film. But with Iona already accepted into San Sebastian, a new version would need to be accomplished swiftly.
"We talked about it for a few days," says Graham. "Margaret was open to it, but obviously cautious, because the film was essentially finished."
"It's a nuisance doing things again that you've already done, just practical things," Matheson concedes. "But exploring how to get the best out of material, that's my job. I would like to think that my reputation stands on doing everything I can to support the writer and the director."
Matheson had the uncomfortable task of going to the film's financiers – the BFI, Creative Scotland and equity investor Boudica Silver – to ask for more money to make the necessary changes.
"The equity investor, as you would expect, wanted to interrogate the likelihood of the film being more financially successful after a recut," she says, "and the public funders wanted to support the director to make the best film he could. All three different entities came together to support it, after a bit of to-ing and fro-ing."
It helped that Graham was largely returning to an earlier cut of the film that had been his initial instinct, starting Iona on the boat to the island. The new edit, sound mix, re-grade and so on were delivered in four weeks, says the director, and the new version premiered at San Sebastian, with a running time reduced from 110 to 85 minutes.
"I do make films for people," adds the director, who is currently working on the screenplay for his third feature, Born to Run, again produced by Matheson with development financing from the BFI and Creative Scotland.
"I care deeply how people respond to my films. I'm not making them for myself. But in this instance, it was me that was unhappy, and that was the reason that we went back into the edit. But I am happy to learn as I go, and I'm happy to take a few knocks. I think it makes you a better writer, a better filmmaker.
"And in any case I'm proud of Iona. And actually I didn't feel good about Shell at all for a long time. I don't remember feeling happy with it when it was being well received and when we were nominated for the BAFTA. It was through making Iona that I began to appreciate it."
Iona opens in UK cinemas on March 25