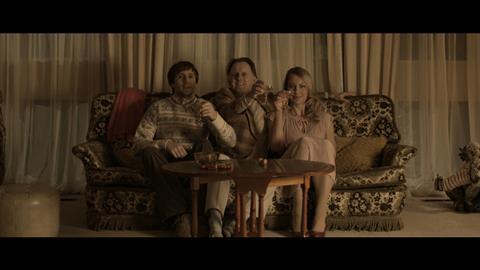 It's rare for directors and producers without a feature credit to draw as many industry to a short as were present on Wednesday evening for the BAFTA screening of Worm.
The strong attendance was in part down to the impressive collection of ascending UK talents who worked on the film.
Written by ex-Working Title development executive Matt Wilkinson, who now has a first look deal with Pathe and is producing the top 2011 Brit List script, and produced by Wilkinson and Emily Leo, creative executive at Shine Pictures, Worm is directed by female duo Bert&Bertie, who have a healthy CV of commercials and award-winning shorts (including a BAFTA) behind them. Tom Basden and Robert Glenister star.
The Kafka-esque drama about a man who thinks his recently deceased father has turned into a worm features some nifty special effects and modeling. Cue vet Richard Van Den Bergh: a creature sculptor on Prometheus, a prop maker on The Dark Knight Rises and responsible for special effects props on Harry Potter.
The screening was all the more impressive considering the film's long journey. Wilkinson began work on the short seven years ago but the film's ambitious budget was a stumbling block until a private investor came in with most of its £30,000+ budget.
Leo and Wilkinson are now prepping a short they hope will be eligible for the Lighthouse BFI shorts scheme.
As for Worm, it will wend its way toward festivals as many of the team turn to features. Bert&Bertie are due to start principal photography on big-budget sci-fi thriller Lucidity this spring; Matt Wilkinson is pushing heralded script The Call Up, which he hopes will shoot at the end of the year, and Shine Pictures is producing Bourne-style thriller The Gray Man, set to star Brad Pitt.