Dir/scr: Daniel Cretton. US. 2013. 96mins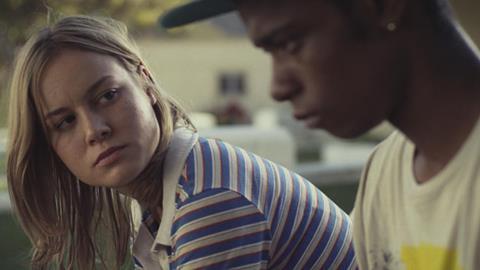 Destin Daniel Cretton's drama is an affecting story about troubled children and the young adults that look after them at a juvenile care centre, and won the Narrative Competition's Grand Jury Prize at this year's SXSW.
Honest and striking, this is a drama that will have audiences simultaneously laughing and crying.
Although the story could be heavy and depressing on paper, the film is genuinely moving and heartfelt, with all the seemingly improvised performances from the young actors so realistic that it is hard to believe they were carefully constructed and scripted by Cretton.
Brie Larson plays Grace, a 20-something staff member at a foster home called Short Term 12. She lives with her boyfriend Mason (John Gallagher Jr.), who works at the home with her, although they try their best to hide their relationship.
The couple is utterly dedicated to their job, making friends with the kids and trying to help them cope with the abuse they have suffered. Every youngster has a different story to tell. Marcus (Keith Stanfield) writes rap about his drug-pusher mother and Jayden (Kaitlyn Dever) writes a children's story to illustrate how her father used to hit her. Grace has had an abusive childhood too, and when she discovers she is pregnant, her past comes back to haunt her.
As we get to know the characters, details about their pasts are revealed, creating a kind of intimacy between them and the audience, like they are letting slip their secrets. But contrary to how it sounds, this is far from being a corny or schmaltzy. Instead, the writing delivers emotional intensity with sincerity.
Larson (who has appeared in four films at SXSW, including a short Weighting, which she co-directed) gives a phenomenal performance, paving the way for bigger projects in her future.
Short Term 12 was based on a short film of the same name, which won Cretton a Short Filmmaking Award at Sundance in 2009. Cretton based the film on his own experiences working at a foster care facility for a couple of years after leaving college. The financing for the full-length film was secured after Cretton's debut feature I Am Not A Hipster screened at Sundance in 2012.
Honest and striking, this is a drama that will have audiences simultaneously laughing and crying.
Production companies: Animal Kingdom, Traction Media
International sales: Traction Media/Cinetic
Producers: Asher Goldstein, Maren Olson, Joshua Astrachan, Ron Najor
Executive producers: Frederick W Green, Douglas Stone, David Kaplan
Cinematography: Brett Pawlak
Editor: Nat Sanders
Production designer: Rachel Meyers
Music: Joel P West
Main cast: Brie Larson, John Gallagher Jr., Kaitlyn Dever, Rami Malek, Keith Stanfield, Kevin Hernandez, Melora Waters