It may be tiny today, but the Vietnamese market has the pieces in place to enjoy huge growth. Liz Shackleton reports.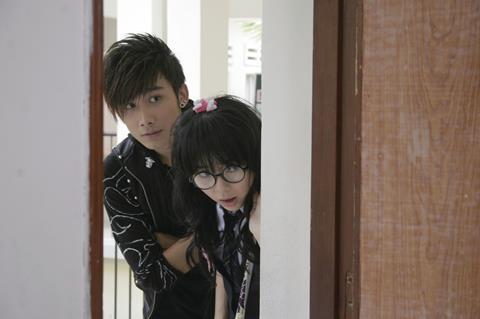 Although Vietnam is still a tiny market — estimated box office for 2008 is around $12m — it is growing extremely fast. This is due to a burst of multiplex development, starting in 2006, and improved distribution which has closed the gap between US and local releases from two months to within a couple of weeks. Day-and-date releases are still difficult, as films have to pass censorship before ad campaigns can be launched, but not impossible. In September 2008, distributor-exhibitor MegaStar Media released Paramount's Eagle Eye almost day-and-date with North America.
A joint venture between Envoy Media Partners and Phuong Nam Corporation, MegaStar opened its first multiplex in Hanoi in May 2006, before which time Vietnam had less than 100 screens and lagged far behind neighbouring countries such as Thailand, Indonesia and the Philippines. However, with GDP growth of 8% for more than a decade and a population of 84 million, half of whom are under the age of 25, the territory was ripe for development.
In addition to MegaStar, which now has seven sites with 53 screens in major cities, local player Galaxy Studio operates two multiplexes with six screens in Ho Chi Minh City (HCMC) and has plans for more. Last year, major Korean exhibitor Lotte Cinema also entered the market by acquiring Diamond Cinema, which operates three screens in HCMC and three in Danang. It has since added another complex in HCMC in a new Lotte Mart shopping mall.
On the distribution front, MegaStar handles product for UIP, Disney and Summit Entertainment on an exclusive basis, along with some Fox titles such as Ice Age: Dawn Of The Dinosaurs. Galaxy handles Warner Bros, Sony and other Fox films. Both companies also acquire independent titles, as do other local players such as state-owned BHD/Vietnam Media Corp.
"Vietnam is a typical Asian territory in that tentpole action and romantic comedy works well as the audience is 15 to 27 years old and skews female," says MegaStar CEO Brian Hall. "Horror movies also do well but are difficult to get in because of censorship."
Hall says box office slowed in 2008 and early 2009 as the nation ran into a 25% inflation rate. Receipts bounced back up again during the Lunar New Year "Tet" period, but March to June were below expectations and exhibitors started discounting ticket prices, which average around $2.25 nationwide. Since the end of June, however, ticket sales have been healthy and discounting has tapered off.
Local films are polarised between hugely successful Tet releases and small arthouse films that do slim box office. However, production is picking up from major producers including Galaxy, BHD and Chanh Phuong Phim, which produced 2006 martial arts hit The Rebel. "The local production industry is still growing and learning," says Galaxy president Tran Vu Hoai. "Each year more than 10 titles are produced although only one or two are generally profitable."
Further growth has been delayed by the overheating of the local economy in 2008 and the global financial crisis. New multiplexes that were scheduled to open in 2010 have been pushed back 12-18 months. However, with its expanding middle class, the market is likely to go through another growth spurt in 2011.
Vietnam Annual Box Office
2005 $2m
2006 $2.6m
2007 $5.8m
2008 $12.2m
Vietnam Top 10 January-June 2009
| Film (Distributor) | Gross to date |
| --- | --- |
| | |
| 1 Hot Kiss 2 (Galaxy) | >$1m |
| | |
| 2 Beautiful By The Centimeter (BHD) | >$700k |
| | |
| 3 Transformers: Revenge Of The Fallen (MegaStar) | $650k |
| | |
| 4 Red Cliff II (MegaStar) | $485k |
| | |
| 5 Harry Potter And The Half Blood Prince (Galaxy) | $360k |
| | |
| 6 Ice Age: Dawn Of The Dinosaurs (MegaStar) | $350k |
| | |
| 7 Fast & Furious (MegaStar) | $334k |
| | |
| 8 Bedtime Stories (MegaStar) | $303k |
| | |
| 9 Unborn (MegaStar) | $285k |
| | |
| 10 X-Men Origins: Wolverine (Galaxy) | $276k |
Source: Megastar Media, Screen research