Dir: Eduardo Nunes. Brazil. 2012. 128mins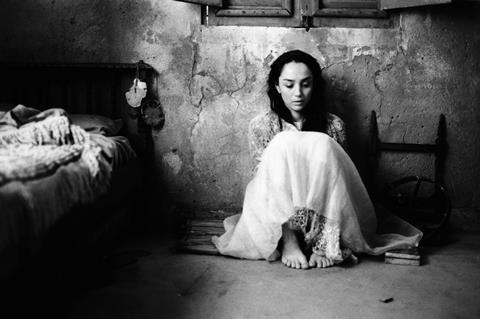 Eduardo Nunes' deliriously beautiful film may well evoke references to the work of Bela Tarr, but his elegant black-and-white film dwells on magical realism rather than gritty real-life as it weaves its elliptical story about a woman who passes her life in one day. This is a film for art house fans, and while perhaps too self-aware and inaccessible for mainstream audiences it could well intrigue distributors confident at working with niche audiences.
What is consistent is the terrific use of the unworldly location and the confident shooting style.
Screening in competition at the Rotterdam Film Festival, Southwest (Sudoeste) is so stunning in its opening 15 minutes – lustrous widescreen black-and-white – that for a while it convinces as one the most stylish films you might have seen. The combination of cinematography, art direction and terrific sound design help deliver a memorable opening, but when the dreamy elliptical story takes hold the film loses its impact.
Eduardo Nunes self-consciously enters the world of the magical and fantastical, and while there are delicious and entrancing moments the story – one audiences can decipher it – is less than absorbing.
The film opens with and elderly woman summoned to an inn on the end of a waterside community where she can do nothing to help the young, pregnant, Clarice, who dies early in the morning. She takes the baby back to her stilt house in the middle of a lake, and so begins the strangest aspect of the storyline.
As the day develops another Clarice appears, initially as a young child, then a young girl, then as a teenager and finally as an adult woman. Clarice lives her life in a day only for her journey to take her back to the inn. The structure makes it hard for audiences to track the dizzying story as Clarice changes from scene to scene, but what is consistent is the terrific use of the unworldly location and the confident shooting style.
Production company/international sales: Superfilmes, www.superfilmes.com.br
Producers: Patrick Leblanc, Helder Dacosta
Screenplay: Guilherme Sarmiento, Eduardo Nunes
Cinematography: Mauro Pinheiro Jr
Editor: Flavio Zettel
Production designer: Andre Weller
Music: Cristiano de Abreu, Tiago Azevedo, Yuri Villar
Main cast: Simone Spoladore, Raquel Bonfante, Julio Adriao, Dira Paes, Mariana Lima, Everaldo Pontes, Victor Navega Motta, Regina Bastos, Lea Garcia