Why are some Spanish producers struggling when home-grown titles are enjoying unprecedented success at the local box office, asks Juan Sarda.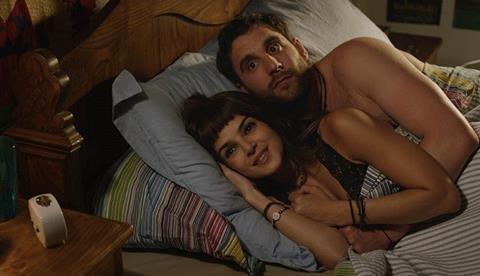 The headlines cheer a record-breaking year for local films at the Spanish box office in 2014: two titles, culture-clash comedy Spanish Affair ($68m), directed by Emilio Martinez Lazaro and written by Borja Cobeaga and Diego San Jose — the biggest local film of all time — and Daniel Monzon's thriller El Nino ($20m) helped propel Spanish films to a record breaking 25% share of the total market. Also performing well were Torrente 5: Operacion Eurovegas ($12m), Marshland ($7.8m), Mortadelo y Filemon Contra Jimmy El Cachondo ($5.7m) and Argentinian co-production Wild Tales ($5.2m).
But beyond the headlines, the news remains gloomy for Spanish producers. They are struggling to survive a 50% cut in public funding compared with four years ago as the country continues to suffer from a punishing economic recession.
Although producers are rightly thrilled by the 14% increase in cinema admissions and a 3% growth in ticket sales in 2014, they are disappointed the Spanish government has levied a 21% tax on cinema tickets, the highest in Europe. They are weary of cuts that have seen public funding for film fall to $40m annually and lament the collapse of public broadcaster TVE.
"We have been lucky in a very difficult situation," says Lazona Films' Gonzalo Salazar-Simpson, capturing the mood of the sector. His credits include that huge hit Spanish Affair. "We didn't shoot anything last year and we're struggling to finance some of our most beloved projects. We will be shooting at least three films in 2015 but it's not been easy."
'The reality is that it's still very easy to see films online before they are released in cinemas'

Fernando Evole, Yelmo Cines
Oscar-winning local producer Gerardo Herrero of Tornasol Films believes the government could do more to help producers. "We have been suffering real persecution from the government," he says. "The situation is hard, not only because of the dramatic drop in public funding but the downfall of TVE and ongoing rampant piracy. Unless something changes, producers are facing another year of struggle and the last three have already been terrible."
Piracy estimates in Spain remain among the highest in western Europe despite the introduction of tough anti-piracy legislation that came into effect in early 2014. But many believe illegal downloading of films has become endemic in Spanish culture.
"Almost nothing has been done for 10 years," says Fernando Evole, president of exhibitor Yelmo Cines, which operates more than 400 screens in Spain. "The new law is a good step but we've yet to see any results. The reality is it's still very easy to see films online before they are in cinemas."
The number of films produced fell by 18% in 2014 and the average budget of a local film was $1.7m. This compares with $3.5m five years earlier. "You either do a $10m genre film backed by TV with a strong publicity campaign, or a very low-budget production," says Herrero, of the choice facing Spanish producers.
Few in the industry expect major changes or innovations to be introduced this year as the government prepares for the next general election in December. The 18% tax rebate for films shooting in Spain announced in June 2014 was met with resignation from many. Producers were hoping for a more competitive mechanism.
Private financing remains an elusive concept as Spanish banks, saddled with a huge amount of national debt, are reluctant to engage with the film sector. "It's a suffocating situation," says El Nino producer Edmon Roch, of the process of putting together budgets. His Ikiru Films is now preparing a new animation feature, Capture The Flag.
Lorena Gonzalez, head of the Institute of Cinematography and Audiovisual Arts, is acutely aware of the discontent emanating from the sector. Yet she tries to put a positive spin on it. "It is a very difficult moment but it can also be a great opportunity," she ventures. "It's a defining turning point that will lead to a better cinema industry."
From a creative point of view, Gonzalez's optimism is not misplaced, and Spanish cinema is flying high artistically. On the festival circuit, Carlos Vermut's Magical Girl won the Golden Shell at San Sebastian last September and Isabel Coixet's Nobody Wants The Night is opening the Berlinale on February 5.
'We will be shooting at least three films in 2015 but it's not been easy'

Gonzalo Salazar-Simpson, Lazona Films
Film-makers are being forced to hone their stories to appeal to local audiences, which means a focus on local stories and commercial success.
"We had some opportunities to do the film in English but we really wanted to keep it very local," says Roch of El Nino. "Even the way characters talk is specific to Andalusia, where it is set.
"Both Daniel Monzon and his co-writer Jorge Guerricaechevarria spent time there. When you play the local ace, you have to be as specific as possible to give the film a definite personality that also makes a difference on the international market."

World cinema
Of course, Spanish cinema's key talents want to appeal internationally as well. Spanish writers and directors remain sought after throughout the world and Spanish producers are popular international partners.
Some of this year's highest-profile Spanish titles are shot in the English language featuring international stars. These include Coixet's Spain-France Berlin opener that stars Juliette Binoche and is backed by Elle Driver and Wild Bunch; JA Bayona's A Monster Calls, co-produced by Apaches Entertainment with Focus Features, and starring Sigourney Weaver and Felicity Jones; and Alejandro Amenabar's Regression, produced by Mod Producciones for FilmNation and The Weinstein Company, and starring Ethan Hawke and Emma Watson.
"You can still do Spanish-language films with a maximum budget of $2.9m-$3.4m (€2.5m-€3m)," says Andres Santana of Aiete-Ariane Films, which has produced Coixet's Nobody Wants The Night. "If you want to make a bigger film you need an international star and to make it in English, because it's hard to find that money in Spain and you need to co-produce. Even then, it was a four-year struggle to make Nobody Wants The Night."
Obliged to invest 5% of their total income in film production, public broadcasters Atresmedia and Mediaset have become the most powerful players in Spanish cinema. Not only are their film production arms Antena 3 and Telecinco, respectively, prolific and well respected, but the marketing spend they bring makes the biggest difference. "The promotion they can give you is priceless," says Roch, who produced El Nino with Telecinco Cinema. "They bring their expertise to every step of the process."
Ramon Colom, president of the producer's association FAPAE, adds: "They were very upset about their obligation to invest in cinema, but now they are very happy because it makes for very good business. They are, right now, the biggest promoters of Spanish cinema and we are thankful for that."