Dir: Martin Kemp. UK. 2010. 82mins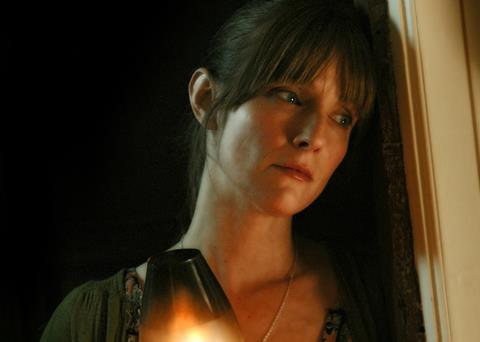 From musician in a hit band to film director is an intriguing journey, but it is one that Martin Kemp has made to good effect, with his debut feature Stalker an impressively creepy psychological horror tale, made with pace, style and assured direction.
The original storyline has been astutely twisted around so the new version is more thriller than blood-fest.
From many Kemp will be best known for duties with British band Spandau Ballet, but over the years he has astutely made the transition into actor – initially starring as gangster Reggie Kray in 1990 film The Krays, but also serving time on British television in the likes of The Bill and EastEnders – before stepping up to the plate as a director.
His debut film is a re-working of the 1976 British horror film Expose, written and directed by James Kenelm Clark, with the original splatter film starring Udo Kier, Linda Hayden and Fiona Richmond, though the original storyline has been astutely twisted around so the new version is more thriller than blood-fest.
In truth the story is a familiar one – a variation of plots from various gothic dramas – and the film is naturally constricted by its modest budget, but it is made with a sure touch, and could well appeal to distributors used to handling genre fare.
Anna Brecon stars as successful novelist Paula, fresh out of a stint in psychiatric care (she has nasty flashbacks) who is advised by her tough publisher Sarah (Jennifer Matter) to head to a remote country house owned by her uncle to help clear her head and focus on the next novel.
Paul is suitably jittery around the house, despite helpful housekeeper Mrs Brown (Linda Hayden, who starred in the source film Expose), and manages to injure her hand on a rusty nail in the obligatory dark cellar. So, she is relieved at the arrival of Linda (an impressive Jane March), who explains she has been sent by the publisher to take care of things and help Paula with her writing.
Naturally things are not quite as they seem and as the film develops the nasty truth about Linda and Paula is gradually revealed, with the arrival of pushy journalist Robert Gainer (Billy Murray, one of the executive producers) the catalyst for a whole of bloody action.
The performances by the two leads are particularly strong, especially before the film spirals off into full-blown horror territory. Anna Brecon is suitably jittery and nervy as Paula, while the revelation is the layered performance from Jane March (who initially came to fame in roles in films such as The Lover and Color Of Night in the early 1990s that exploited her youthful sexuality) who deserves more attention and bigger roles.
Production company: Black and Blue Films
International sales: Moviehouse Entertainment, www.moviehouseent.com
Producer: Jonathan Southcott
Executive producer: Kevin Byrne, James Kenelm Clarke, Will Horn, Ciaran Mullaney, Gareth Mullaney, Billy Murray, Gary Phillips, Mark Vennis
Co-producer: Danny Young
Screenplay: Martin Kemp, based on a story idea by James Kenelm Clarke and screen story by Phillip Barron
Cinematography: James Friend
Editor: Jason de Vyea
Production designer: Alison Butler
Music: Neil Chaney
Main cast: Jane March, Anna Brecon, Billy Murray, Colin Salmon, Jennifer Matter, Danny Young, Triana Terry, Linda Hayman