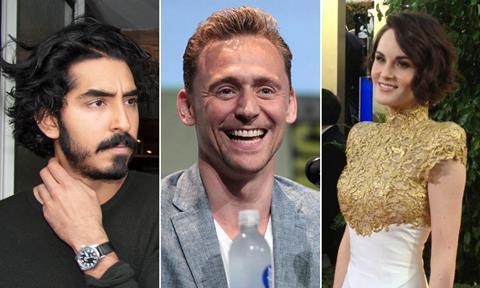 Screen's 2008 Stars of Tomorrow lists included some of the most famous British actors and filmmakers today.
Actors including Tom Hiddleston, Claire Foy, Dev Patel and Michelle Dockery, have won or been nominated for BAFTAs, Oscars, Emmys, Tonys, Golden Globes, Screen Actors Guild Awards, and, thanks to Olly Alexander's band Years & Years, Brit Awards.
They have portrayed Queen Elizabeth II, Merlin, The Nordic God and Marvel supervillain Loki and teenage superhero Kick-Ass.
The filmmakers are equally impressive, counting award-winning writer-director Andrew Haigh and noted television directors Tom Marshall and China Moo-Young amongst their ranks. Below is the full list of Screen's 2008 stars of tomorrow.
STARS OF TOMORROW 2008
ACTORS
Michelle Dockery
Olivia Hallinan
Edward Hogg
Charles Mnene
Colin Morgan
Carey Mulligan
Jack O'Connell
Dev Patel
Kaya Scodelario
Ben Aldridge
Olly Alexander
Claire Foy
Georgia Groome
Tom Hiddleston
Aaron Johnson (AKA Aaron Taylor-Johnson)
Scarlett Johnson
Gugu Mbatha-Raw
Christine McKay
Charlotte Riley

FILMMAKERS

Daisy Donovan, actress-writer
Andrew Haigh, writer-director
Michael Lesslie, writer
Tom Marshall, writer-director
China Moo-Young, director
Joseph Pierce, writer-director-animation
Janis Pugh, writer-director
Polly Stenham, writer
Justin Trefgarne, writer-director
Esther May Campell, writer-director
Virginia Gilbert, writer-director
Sebastian and Hugo Godwin, writer-director and producer
Jane Linfoot, writer-director
Jeremy Lovering, writer-director
Laura Rees, producer
Matthew Walker, writer-director-animator
US/Sundance Stars 2008
ACTORS
FILMMAKERS
Paul Schneider, writer-director
Daniel Barnz, writer-director
Ari Gold, writer-director
Amy Redford, director
Alex Rivera, writer-director
Geoff Haley, writer-director
Courtney Hunt, writer-director
Azazel Jacobs, writer-director
Marianna Palka, actor-writer-director
Megan Holley, screenwriter
[Image credit: Gordon Correll, Gage
Skidmore, Flickr User jdeeringdavis]