Leon Forde talks to the Oscar-nominated director about her feature debut Run & Jump, which world premieres at the Tribeca Film Festival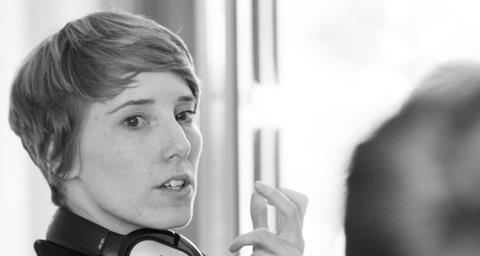 Steph Green picked up an Oscar nomination in the best live action short category for her film New Boy in 2009.
Her first feature, Run & Jump, stars Maxine Peake and Will Forte, and is an unconventional love story set in rural Ireland about a woman caring for her husband who has had a stroke, and the bond she forms with the American doctor who comes to research his condition.
It was written by Ailbhe Keogan and co-written by Green, with Samson Films and Germany's Bavaria Pictures and Senator Film Munchen co-producing, with backing from Eurimages. Global Screen is handling international sales, with UTA handling North America.
Born in the US, Green lives and works between Ireland and Los Angeles.
What attracted you to Run & Jump?
Something resonated for me; it's a family drama, the father has a stroke and you're watching the family cope with this change, and also they are hosting a neuropsychologist who is studying the father… It's a grief story in a way, done in a really different way: he's not gone, he's just a different personality. I just felt this was a perspective I had definitely never seen represented on screen before and I also loved the outsider element of the doctor being there, and the professional / personal boundaries… I liked the complication of the romance, it just felt really realistic.
What was your approach to telling the story visually?
It is very observational. It's made up of small domestic moments, and 75% of it is in the house, so really the goal was to steer away from domestic drama, the soap opera world and just try to keep it cinematic and observational. We used a lot of handheld. I'm a film purist but I was so happy to be shooting on an Alexa because I could keep going.
What film-makers were your touchstones?
For this film I thought a lot about Mike Leigh, Noah Baumbach, Kenneth Lonergan's You Can Count On Me… even Lost in Translation because we had this odd affair happening between a doctor and a wife while the husband was sitting in the same room. I worship and still look up to Spike Jonze; I worked with him which was such a thrill. Michel Gondry, David O Russell.
What is your approach to rehearsals?
I really believe you can't overwork scenes or they lose their naturalism, so I'd say the main goal of rehearsal is to disarm everyone and to make sure that there won't be unfriendly nervousness. Some nervousness is good because it's just energy but I'd say mostly I'm working on making sure there aren't barriers up between people… you make them feel safe, you create an atmosphere where they don't feel they can go wrong.
What kind of preparation do you do as a director?
I've worked with my DoP Kevin Richey for 10 years: we met at Northwestern University. We love preparing – I think we storyboarded this film for longer than we shot it. Once we actually started shooting we had to abandon I'd say over 50% of the work because of how fast we were moving, so we might have had five or six angles planned and then you abandon half of them in the moment that you have an hour to shoot it, but that preparation frees us up.
And you have to be open because sometimes stuff is happening on screen, like Maxine had so much to do, and sometimes she'd bring something to a scene that I would have in no way anticipated, and you just have to shoot it differently or adjust and that's part of the fun, though.
What's coming up for you?
I'm searching. I've optioned a novel from Jonathan Lethem who wrote Motherless Brooklyn, its called Girl In Landscape and it's a coming-of-age western style sci-fi, so I'm really trying to do something different. I think it's important for me to not be pigeonholed and to stretch for the next one into a different genre… I'd like to make something in the States next, or a co-production, just to keep things brewing both sides. But I also have something in development with the Irish Film Board called Boy Racer with Ailbhe, the same writer, so that could be next as well.