Dir/scr: Sarah Polley. Canada. 2012. 108mins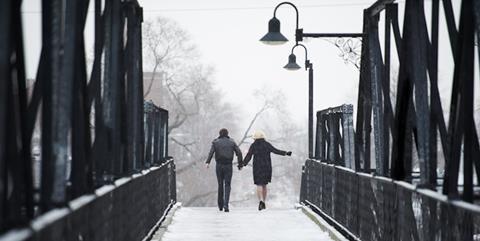 Sarah Polley's tender, thoughtful and complex delve into her past and the relationship between her parents, British born actor Michael Polley and Canadian actress and casting director Diane Polley, offers a candid portrait of a family with secrets.
Sarah Polley herself often a side figure, rarely offering up her own observations.
Screening in Venice Days, Stories We Tell details a lucid and balanced family (there is no real drama here) and friends who tell their stories eloquently and rationally, though while the story – which received some press attention – may have been a big deal in Canada, but for the purposes of an international film it lacks focus at times, as if even until the end Polley is unsure quite why she wants to make the documentary. Is it cathartic for her or for her family members? It is never clear.
Where it is powerful and poignant is when introducing her father, whose reading of his memoir at a recording studio acts as the backbone to the film. Using a mixture of Super-8 home-movie material, interviews with siblings and friends and – rather intriguingly – some faux Super-8 reconstructions, Polley presents a portrait of a marriage that (like so many others) has its ups and downs, but also at its core has a secret.
And while the film is about family, at the core of its story is the question of ownership of memory. This may on the surface seem less than gripping, but as the story develops it is clear why it is so important.
Polley's mother Diane appears to have been a dynamic and vivacious woman who fell in love with Michael Polley when they were acting together, but when he gave up acting – so the family argument goes – he became a more mild and quiet character than the person she had first married.
After several years and several children Diane took an acting job again – in a play called Toronto, staged in Montreal – had a great time, and during visits by Michael seemed to have rekindled their relationship. Shortly after she announced she was pregnant, worried – given her age – whether she should have an abortion, but eventually gave birth to Sarah.
Diane died from cancer when Sarah was young, and in subsequent family gathering there was a joke in the family as to why Sarah didn't resemble Michael in any way. The joke turned out to be true as Sarah started to investigate whether her mother had an affair while in Montreal, and who might her real father be.
The truth slowly emerges – though the film doesn't make a big deal about what the outcome of the story is, it wouldn't be right to go into details – with the various participants all offering similar insights into Diane, and with Sarah Polley herself often a side figure, rarely offering up her own observations. There are fleeting glimpses of her feelings when she reads her e-mail correspondence with Michael, or with Montreal producer Harry Gulkin, but she never formally turns the camera on herself.
The film initially leads the audience to assume much of the archive footage they are watching is family home video material, though towards the end of the film it is clear that much of the footage is re-enacted – which raises questions again about versions of memory and what version of a recollection is being presented. In the end, perhaps, it is a modest family story – the sort of one that crops up regularly on television series about families, but it is one told with candour and affection.
Production company: The National Film Board of Canada
International sales: NFB, c.routhier@nfb.ca
Producer: Anita Lee
Executive producer: Silva Basmajian
Cinematography: Iris Ng
Editor: Mike Munn
Production designer: Lea Carlson
Music: Jonathan Goldsmith