Indian cinema is not limited to the Hindi language — Tamil, Telugu and others make up an increasing portion of the territory's output. Udita Jhunjhunwala looks at the strength of regional production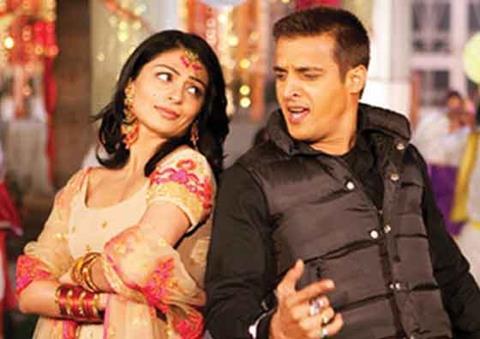 Contrary to popular belief in the west, Indian film is not just the Hindi cinema of Bollywood. India makes films in 39 languages and dialects with some regional industries accounting for a significant share of box office.
While Hindi cinema is based around Mumbai in the west, the south of India comprises Tamil, Telugu, Kannada and Malayalam industries — and all are significant producers.
According to a FICCI-Ernst & Young report, southern cinema generated revenues of more than $365m (rup17bn) in India in the 2009 financial year — a big contribution to an industry which was valued at $2bn (rup89bn) in a 2010 FICCI-KPMG Media and Entertainment Industry report.
And the regional output is growing. In 2008, more Telugu films received censor certification (286) than Hindi films (248) followed by 175 Tamil and 162 Kannada films.
The popularity of South Indian films has attracted companies such as UTV, Reliance Big Pictures, Disney and Eros International.
Eros is committed to Tamil films through its 51% subsidiary Ayngaran, Disney is currently shooting Once Upon A Warrior (Anaganaga-O-Dheerudu) — a Telugu co-production with K Raghavendra Rao — and Fox Star India has a two-film deal with Tamil film-maker AR Murugadoss.
Reliance Big Pictures released Ravanan, a Tamil co-production with Mani Ratnam, this year.
Crossing borders
Some titles are travelling overseas, albeit largely to a diaspora audience. For example, Punjabi film Mel Karade Rabba took $122,000 in the UK in July. "Punjabi music is popular and family entertainers do well in Punjab, Canada, UK and Australia," says Kumar Taurani, chairman and managing director of Tips Industries and producer of Mel Karade Rabba.
Malayalam films are popular in the Middle East, Telugu films in the US and Tamil films in the Middle East, South East Asia and Japan. Kannada films do not travel much.
Vijay Singh, CEO of Fox Star India, says: "The Tamil industry is sizeable and the quality of writers and technical talent is higher than Bollywood. Also, a successful Tamil film can be remade in Hindi."
South Indian film-makers have a reputation for cost-consciousness, discipline and strong technical skills. However, the south Indian industry is also dominated by leading men whose fees can constitute 40%-60% of the total production cost.
And content can be a barrier to crossover, with regressive themes and garish aesthetics that do not appeal to a wider audience. "Telugu films do well in Karnataka state and the US but they do not fit into film festivals," says producer Shobhu Yarlagadda of Arka Mediaworks.
Traditionally Bengali and Malayalam films have found favour with festivals. Laxmikant Shetgaonkar's The Man Beyond The Bridge, a film in Konkani, the language of Goa, won the Fipresci Prize for Discovery at the 2009 Toronto International Film Festival. However, these films rarely find audiences in India.
Non-Hindi production
Certified films by Indian language in 2009
Tamil 15%, Telugu 25%, Kannada 18%, Malayalam 8%, Bengali 7%, Gujarati 5%, Marathi 10%, Bhojpuri 6% (others 6%)
Source: Ministry of Information and Broadcasting, KPMG analysis
At a glance: by region
BHOJPURI
Typically commercial entertainment which attracts diaspora audiences in Fiji, Guyana, Suriname, Trinidad and Tobago and Mauritius.
BENGALI
Credited with giving birth to India's "parallel cinema", the Bengali industry's stock as an arthouse producer has dipped. A current trend among film-makers is serious urban-set dramas featuring Bollywood actors.
KANNADA
The Kannada industry produces both commercial cinema and arthouse but is the weakest industry of southern India.
ORIYA
Usually love stories or family dramas, many Oriya films are remakes of south Indian films.
MALAYALAM
Largely low-budget with an arthouse tradition led by G Aravindan, John Abraham and Adoor Gopalakrishnan, Malayalam films have screened at Venice, Berlin, Cannes and Toronto.
MARATHI
The home state of Mumbai, the Marathi film industry is seeing a resurgence. Output spans comedies to serious dramas. Companies such as UTV Motion Pictures, Mukta Arts and AB Corporation are investing in Marathi films.
PUNJABI
Featuring family entertainers with catchy music, this is a growing sector with higher budgets and new stars. Finds audiences in the UK, Canada and Australia.
TAMIL
Films from Tamil Nadu are commercial productions, many of which feature rural settings. They find audiences in the Middle East, South East Asia and US.
TELUGU
Like Bollywood, the Telugu industry is dynastic, with a few families running the top studios. The films are unabashedly commercial and formulaic — and very popular at home and overseas.