Sundance Film Festival's John Cooper and Trevor Groth talk to Jeremy Kay about the 'exhilarating' selections in the 2015 edition (Jan 22-Feb 1)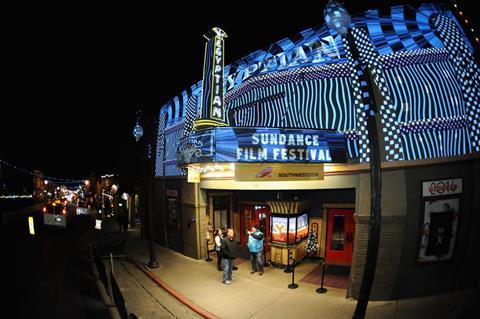 One of the most enjoyable things about talking cinema with Sundance Film Festival director John Cooper and director of programming Trevor Groth is their unflagging enthusiasm.
"We're trying to put our finger on what it was like to do the selection this year," says Cooper. "It was a little more exhilarating. I find independent film-makers are pushing boundaries and going further."
Cooper puts it down to intense creative urges. "Emotional extremes, but not just to the dark side. The comedies are funnier. The romances are not afraid to go there, like in the '40s and '50s with that powerful story… and not so much the pensive examinations. They're going after the drama."
This year marks the 10th anniversary of Sundance's World Cinema competition and both acknowledge it has rightly become a core part of the festival.
"We've been putting a lot of energy into outreach and building relationships to get that certain kind of international film," says Cooper.
Groth adds: "What's exciting and notable about this year is that in terms of being in a place to find new exciting talent, the emerging directing talent is as gifted as any we've had as a collective, but what's notable is the recognisable acting talent working with them."
"You've got Nicole Kidman [Strangerland], Michael Fassbender [Slow West], Vincent Cassel [Partisan], Toni Collette [Glassland] — huge actors working with young directors and that's a very exciting combination because it's true to the vision of how we see our competition and because of that it has a chance to pop out of there both in the fest and beyond."
Sundance's outreach work in London and Hong Kong, where arthouse sensibilities and audience engagement elicited strong bonds, have left a big impression on the programmers as they figure out how to take their presence in both locales to the next level.
Cooper says the festival's broader global reach means film-makers are approaching Sundance sooner to secure a festival berth. "We take films earlier for that section [World Cinema] than any other," he says.
Paris screenings set up by Unifrance bore fruit and led to the discovery of day one selection The Summer Of Sangaile.
At time of writing, Francois Delisle's Chorus and Guy Maddin's The Forbidden Room were headed for Berlin after their world premieres in Utah.
Theme tunes
Groth notes several core themes - such as stand-up comedy and music - have risen to the top across the spectrum of this year's selections.
He cites two examples of music-themed films that deserve particular attention. "The documentary from Liz Garbus about Nina Simone [What Happened, Miss Simone?] is special. She's a pretty mysterious artist and her music is so powerful and this doc shines light on who she was.
"With the Kurt Cobain film [Kurt Cobain: Montage Of Heck]… Brett Morgen took a really interesting approach telling Cobain's story. He really wanted it to be from his voice and took his songs and drawings and brings them to life and only interviews the people who were truly closest to Kurt.
"[Cobain's daughter] Frances Bean is one of the executive producers and she will be at the festival. It will be a really dramatic moment at the festival to have her there."
Speaking of moments, Cooper highlights the Power Of Story panels, one of which - entitled Serious Ladies - features Lena Dunham, Mindy Kaling, Orange Is The New Black creator Jenji Kohan and Kristen Wiig.
The festival's final weekend will devote all its panels to the craft of storytelling, a neat hook to keep people interested until the final whistle, and features festival founder Robert Redford in conversation with George Lucas.
"It's something we've been tracking for a number of years - the notion of the non-industry film-goers at our festival who really like this kind of thing," says Cooper.
New Frontiers offers a typically avant-garde art portfolio, with particular emphasis this year on virtual reality work.
"We showed some last year but it's come on full-force as they prepare to launch consumer products," says Cooper. "How that's going to become a way of telling a story… we're going to see so much advancement very soon."
The inaugural Special Events strand showcases "experiential" work, as the pair call it, including excerpts from episodic series by the likes of Mark Duplass and Andrew Jarecki.
The entire selection, including eclectic Midnight, Premieres and Spotlight rosters, offers a broad range of challenging work. "People coming to the festival are going to have a much wilder ride than they've had in the past," says Cooper.