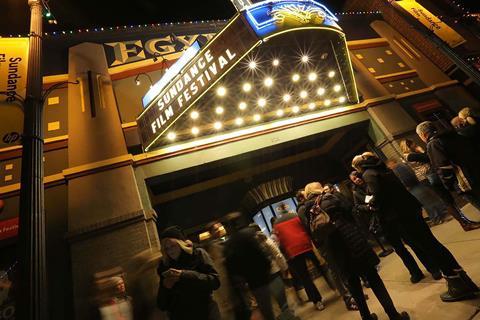 Buyers profess to be more cautious heading to Sundance this year with the box office highs and lows of last year's Park City premieres The Big Sick and Patti Cake$ front of mind.
Nobody wants to lose money and yet, in the heady milieu of a festival where smartly programmed selections occasionally enthrall, it becomes hard to gauge what people will want to watch at the end of a long week seven or eight months down the line – if theatrical is even their platform of choice.
On paper, Bart Layton's heist movie American Animals has been the title buyers seem most enthused about. Also on must-see lists are Brett Haley's music drama Hearts Beat Loud; Jesse Peretz's drama Juliet Naked with Ethan Hawke, Rose Byrne and Chris Dowd; Paul Dano's feature directorial debut Wildlife; girl skater drama Skate Kitchen from The Wolfpack director Crystal Moselle; and Silas Howard's family drama A Kid Like Jake starring Claire Danes and Octavia Spencer.
Neon and 30WEST will be buoyant following the ongoing $11.1m success on I, Tonya and one imagines will be looking for slots to fill. Annapurna Pictures stepped up in Toronto, so will it make a splash in Sundance? Newish kid on the block Aviron is looking for content, while the word is Universal is increasing efforts to acquire documentaries for North America, as Universal Pictures International has been doing in the international arena for a while. Maybe a sweet crowd-pleaser like Submarine's Slamdance opening night selection Pick Of The Litter, about Guide Dog training, will fit the bill.
Streaming giants
And inevitably the two streaming titans will be there, hunting. Much has been made of Netflix's shift towards original content, which some have suggested makes it less likely to pursue acquisitions aggressively. Yet as the $12.5m deal on Mudbound demonstrated last year, if Netflix wants something it will most likely go after it with deep pockets at the ready.
Amazon has found great success in Sundance over the past two years with The Big Sick (it paid $12m for the film, which grossed $42.9m in North America), and Manchester By The Sea, and will have an acquisitions team on the ground. It will be interesting to see how the platform's impeccable indie credentials hold up, given the mandate from Jeff Bezos to release bigger films.
"The films at Sundance have always been a reflection of the changing times and issues we face as a world," Paul Davidson, executive vice-president of film and TV at The Orchard, said. "This year's slate looks like it won't be any different. As for how that will impact prices – that's always directly related to the demand of content. It changes annually and is based on the number of slots people need to fill and the changing strategic goals of new and existing companies and platforms."
Patti Cake$ flop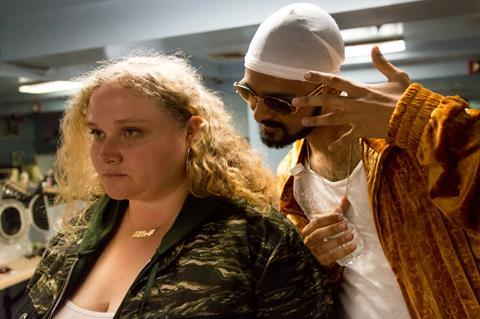 True breakout hits at Sundance are quite rare, so has the failure of Fox Searchlight's $9.5m pick-up Patti Cake$ ($800,000 at North American box office) made investors even more cautious? "Investors work with people with track records," one sales agent offered cagily. "It's done methodically and most investors are smart and look at the marketplace and find reasons for success and failure. Is [a failure] because a film wasn't good, or was it because it wasn't released well?"
A busy distribution space for docs continues to fuel the hopes of those working in the space. Molly Thompson, senior vice-president of feature films at A+E Networks and founder and head of A&E Indie Films, calls this an "exciting time". Brilliant storytellers are courted by engaged buyers ranging from Netflix to The Orchard, Magnolia and IFC Films, among others.
One prominent executive noted how a $2m theatrical box office that was possible two years ago was harder to achieve nowadays because the mission creep of the streaming platforms has sucked up if not always the best, then certainly most of the best documentaries.
A&E Indie Films (Cartel Land, The Unknown Known) arrives with Studio 54 in Doc Premieres and Thompson said the commercial flavour of Matt Tyrnauer's chronicle of the notorious 1970s New York nightclub could spark interest among theatrical buyers.
Other hot documentary prospects include several from specialist seller Submarine: Steven Maing's police whistleblower story Crime + Punishment, Sandi Tan's unique and touching story Shrikers, and Three Identical Strangers from Tim Wardle.
A&E Indie Films touches down with a team member who will scout for acquisitions – something of a rarity for the company that typically produces and finances. Yet there remains the possibility it could find a broadcast gem and partner with a theatrical distributor.
The permutations of partnerships and strategies in today's distribution landscape and the amount of money spent on acquisitions are such that there is usually at least one completely unforeseen deal at Sundance. The festival's directors – not to mention the sales agents – wouldn't want it any other way.