Dir: Katell Quillevere. France-Belgium. 2013. 91mins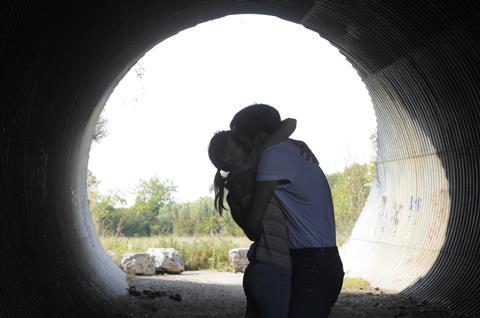 The second feature from Love Like Poison director Katell Quillevere confirms her talent for capturing the precious moments that can define and shape a life. Suzanne offers snapshots of the title character from carefree child to careworn adult. There are rare moments of joy, reckless decisions, heartache and much more in a film that feels like flicking through a family album filled with births, deaths, wrong turns and piercing regrets.
Quillevere has a real gift for bringing out the best in her performers.
The random nature and episodic structuring of the film presents a problem as it tends to work against a complete emotional investment in what is unfolding. Too many gaps in the narrative are left unexplained or there is such a compression of developments that it risks feeling superficial at best or melodramatic at worst. Quillevere may be guilty of striving to achieve too much in such a conventional running time but there is still enough in the trials and tribulations of Suzanne's downbeat life to engage the heart and secure further
Festival exposure and a decent theatrical life for the film. Quillevere has a real gift for bringing out the best in her performers. The early scenes of children putting on a show and the giggly fondness between the young Suzanne (Apollobia Luisetti) and her sister Maria (Fanie Zanini) are among the best in the film; fresh, naturalistic and entirely true to life.
They are also among the happiest even as we are made aware of their mother's death and the widowed father (Francois Damiens) who does his best to care for them. The mood darkens as we quickly jump forward to the day the father is called to school to be informed that Suzanne (Sara Forestier) is pregnant, to a kiss that means everything to Suzanne and her boyfriend Julien (Paul Hamy), to the day she abandons her son and other stops along the way in a life that tips into a downward spiral.
The intensity of Sara Forestier keeps you on the side of what could be construed as a fairly selfish, irresponsible character and there is an equally impressive performance from Adele Haenel as the adult Maria, a woman who remains a loyal and loving sister through everything that happens.
It is only when the narrative moves forward too rapidly that it starts to lose its grip. Years pass, lives change in the blink of an eye and there is no chance to let things breathe or give each moment the weight it really requires. Elements of thriller and melodrama do not always successfully gel and yet they are balanced by the surges of emotion that Quillevere extracts from particularly telling acts and their consequences.
An atmospheric, haunting score by Verity Susman considerably enhances the changing moods of a film that in its finer moments can readily stand comparison with the films of the Dardenne brothers.
Production companies: Move Movie, Mon Voisin Productions, Mars Films, Imagine, Panache Productions
International sales: Films Distribution, www.filmsdistribution.com
Producer: Bruno Levy
Screenplay: Katell Quillevere, Mariette Desert.
Cinematography: Tom Harari
Editor: Thomas Marchand
Production designer: Anne Falgueres
Music: Verity Susman
Main cast: Sara Forestier, Francois Damiens, Adele Haenel, Paul Hamy