Dir. Marco Bellochio. Italy. 2016. 134 mins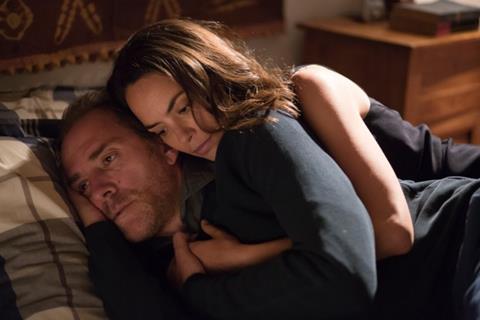 Marco Bellochio casts a bleary eye over the travails of masculinity in crisis in Sweet Dreams (Fai Bei Sogni) – and although the result isn't an all-out nightmare, it's not an idyll to rank with the Italian veteran's best. Based on the autobiographical 2012 novel by journalist Massimo Graminelli, a bestseller in Italy, the film follows hero Massimo (Valerio Mastrandrea) on a non-chronological path from traumatic childhood through to careworn adulthood and long-awaited emotional release.
The film's most frustrating aspect is that the viewers are way ahead of Massimo in figuring out what really happened to his mother
But long before this point, the film's solemnity and vaguely therapeutic tone have become so laborious that viewers will take little away from Sweet Dreams except the insight, not uncommon in Italian cinema, that the love between a boy and his mother can beat other cinematic amour fou hands down when it comes to earnest intensity.
The film begins in the 1960s – a faded sepia-like tone setting the visual keynote for Daniele Capri's photography – as little Massimo (Nicoló Cabras) dances the twist with his clearly troubled mother (Barbara Ronchi). When she dies soon after, no-one around the boy, least of all his detached father (Guido Caprino), will tell him exactly what has happened, and Massimo subsequently goes through life in a state of angry denial: the film's title was the last thing his mother said to him, but it also refers to Massimo's more or less delusional state of emotional repression.
The film moves episodically, zigzagging back and forth, between Massimo's childhood, his return as an adult to the family's Turin flat, and his solitary existence in Rome – where, like Graminelli, he's a journalist with La Stampa. Episodes along the way, denoting his detachment from life, include an adolescent visit to a friend's house, where the pal's mother (a flighty cameo from Emmanuelle Devos) gets operatically gushing with her son; a portentous encounter with a powerful financial player who discourses on risk before the police knock at his door; and an episode as a war reporter in Sarajevo where the image of a boy playing computer games near his slaughtered mother proves the ugliest mis-step in terms of manipulative overstatement.
The film's most frustrating aspect is that the viewers are way ahead of Massimo in figuring out what really happened to his mother. Clearly, mystery per se is not the real crux of the story – it's more about the psychological processes that continue to blind Massimo to the truth. But it's increasingly hard to care about his woes, given the one-note lugubriousness with which Mastrandrea plays him as an adult. It's hard to believe in anyone around him – including his glumly masculine father, whose fascination with Napoleon, as embodied by a huge collection of figurines, never plays much real part dramatically (Caprino also suffers, late in the film, from a remarkably bad case of old-age FX make-up).
A sudden panic attack should represent the moment at which Massimo's repression starts to crack – but leads instead to a feeble scene in which he's advised by Elisa, a sympathetic hospital doctor. It's no surprise that Elisa eventually proves to be Massimo's conduit to emotional release – he finally unleashes his inner mojo on a dancefloor with her, to the sound of Surfing Bird. But Elisa is barely defined as more than compassion and a nice smile, and the role gives Bérénice Béjo little of interest to do. Frequent clips of French 60s TV adventure-chiller Belphégor, which comes to play a symbolic role in Massimo's life, soon wear out their welcome.
Production companies: IBC Movie, Kavac Film, Rai Cinema
International sales: The Match Factory, info@matchfactory.de
Producer: Beppe Caschetto
Screenplay: Valia Santella, Eduardo Albinati, Marco Bellochio, based on the novel by Massimo Graminelli
Cinematography: Daniele Cipri
Editor: Francesca Calvelli
Production design: Marco Dentici
Music: Carlo Crivelli
Main cast: Valerio Mastandrea, Bérénice Béjo, Guido Caprino, Nicolò Cabras, Emanuelle Devos