Dir: Kiki Sugino. Japan-Indonesia-Thailand-US. 2014. 97mins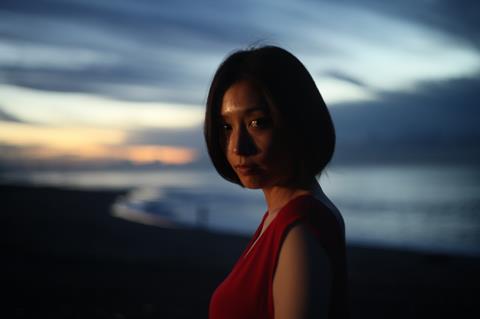 An elegant and wistful drama that makes intriguing sidetrips into intense sensuality, Korean-Japanese actress/director Kiki Sugino's film Taksu, which had its world premiere at the Busan International Film Festival, is a thoughtful and provocative film that marks out Sugino – who has made her name as an actress in films such as Au revoir l' été – as a directing talent to watch. She also has a film (Kyoto Elegy, which she actually shot before Taksu) premiering at the Tokyo Film Festival later this month.
Kiki Sugino likes to let the camera linger on her cast with the film rich in sorrowful mood and atmosphere.
Measured and nicely mannered, it is a film that allows its cast to really get into their roles, with Sugino – who also takes on one of the lead roles – favouring long takes and slow-developing drama to tell her story of a fractured relationship driven to the brink. Her growing reputation may intrigue buyers who followed her work with some key independent filmmakers and appreciated the subtle grace of Au revoir l' été.
Chihiro (Takumi Saitoh) is ill and dwells on mortality, which naturally enough depresses his wife Yuri (Yoko Mitsuya), who accompanies him on a gloomy trip to sunny Bali to visit his pregnant sister Kumi (director Kiki Sugino) and her Dutch partner Luke (Tom Mes). Yuri hopes that it will be a curing trip for both of them, but it is hard to get around Chihiro's deep-rooted self-obsessed depression, which permeates all of their time together.
Their relationship just gets even worse, and Yuri starts to get obsessed with beach smiling beach gigolo Wayang, the complete antithesis of her unhappy husband. At the same time Kumi is simply caught-up in the process of giving birth, and while the two couple spend time together, in truth they are all separated by needs and desires that essentially are driving them apart.
Kiki Sugino likes to let the camera linger on her cast – there is a long static shot of the two couples chatting at the dinner table, and two erotically charged sex scenes with Takumi Saitoh – with the film rich in sorrowful mood and atmosphere. The film dwells on an inability to really communicate and how this can simply drive people apart and while there is an underlying sadness it does end on a mildly uplifting coda that makes the most of the striking Bali backdrop.
Sugino, who started her career as an actress in Kim Ki-duk's Time in 2006, has worked with filmmaker such as Adolfo Alix Jr., Lim Tai-hyung and Fukada Koji for whom she produced Au revoir l' été. Her transition to director seems an easy one – as well as Taksu and Kyoto Elegy she also made Boy's Dream this year – and certainly marks her out as a talent to follow.
Production companies: Wa Entertainment, King Records, Klockworx
International sales: Wa Entertainment, kousuke@waentertain.com
Producers: Kousuke Ono, Yukihiko Yamaguchi
Executive producers: Itaru Fujimoto, Hirofumi Shigemura
Co-producer: Kiki Sugino
Screenplay: Kotaro Wajima
Cinematography: Sidi Saleh
Editor: Lee Chatametikool
Music: Seigan Tominomori
Main cast: Yoko Mitsuya, Takumi Saitoh, Kiki Sugino, Tom Mes, Hiroyuki Takashima, Hayate Matsuzaki, Cornelio Sunny