Director: Abbas Kiarostami (Iran)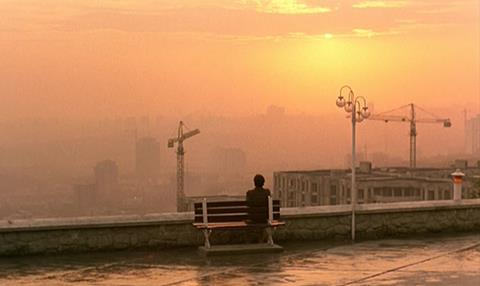 For UK film theorist Laura Mulvey, the critical kudos generated by Taste Of Cherry at Cannes in 1997 created a kind of 'Rashomon effect'.
Just as the world suddenly woke up to Japanese cinema when Kurosawa's masterpiece wowed Venice in 1951, so too the plaudits showered on Abbas Kiarostami's profound meditation on life and death alerted the wider cultural community to something adventurous cinema-goers already knew: that Iranian cinema could be as sophisticated, undogmatic and self-aware as any in the world.
Made with minimal resources, the film is deceptively simple — mostly shot from inside a car, it follows a middle-aged man as he drives around Tehran looking for someone prepared to bury him the following morning after he has committed suicide, or revive him if the attempt fails.
But like all of Kiarostami's works from the 'Koker trilogy' onwards, Cherry is both a mirror held up to Iranian society and a resonant, intellectually and ethically demanding drama: on both counts, it represented for many a refreshing counterbalance to the Hollywood hegemony.
Like China before it and Romania later, Iran had become the arthouse nation to watch, and hungry cineastes tracked down Kiarostami's earlier work.
Stoked by DVD releases, this long-tail pattern of consumption and appraisal bore fruit in the 2012 edition of Sight & Sound's 10-yearly critics' poll, when Close-Up — a meta-cinematic film Kiarostami made in 1990 — became the first Iranian film to make the top 50.