Germany has re-invented itself as an attractive place to make international films. In this special production focus, Screen explores the opportunities inGermany for overseas films, from co-production partners to finance, studios and locations.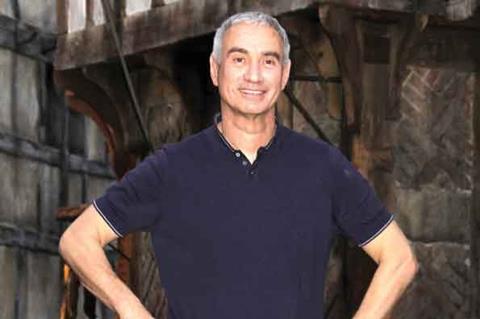 At the beginning of the new century, German film companies and funds were pouring hundreds of millions of dollars in funding into US and international productions — both through the companies which had floated on the Neuermarkt in wildly inflated valuations and the private media funds such as VIP, Cinerenta, IMF, Hollywood Partners et al.
Both studios and independents came to depend on the 'silly money' from Germany, and at one point, bankers Merrill Lynch estimated some 10%-15% of US production was being financed by German sources. Look at the end credits from many Hollywood studio blockbusters in that period and the owner of the motion picture will have 'GmbH & Co KG' listed after it.
That silly money of course collapsed spectacularly; many of the players have disappeared from the industry, some ended up in court, and at least one went to prison. Hollywood moved on to devour other sources of funding — this time on its own doorstep on Wall Street — and a great many small German investors were left burnt and bruised by whole slates of movies which failed to generate a single hit.
Less than a decade later Germany has re-invented itself as an attractive international partner on its own terms. No longer is it a bank for US movies, but a co-producer, studio site and location venue for international movies big and small, which can also tap into the country's rich regional and federal funding schemes. A German setting helps — as in the case of Inglourious Basterds,Valkyrie and The Reader — but it isn't necessary, as Speed Racer and Ninja Assassin proved. Roland Emmerich has just built a replica of London's Rose Theatre in Berlin for his Earl of Oxford drama Anonymous, while David Cronenberg will shoot most of A Dangerous Method in Germany starting this month. The pre-First World War drama is set in Zurich and Vienna.
In this month's territory focus, Screen's veteran German writer Martin Blaney explores the thriving German landscape for international producers, looking at the facilities, talent and investment vehicles available to foreign producers as well as the host of internationally savvy local producers who can help get a film made. He takes us through the regional funds one by one as well as the Federal Film Fund and case studies of three German co-productions: Joe Wright's Hanna, Kevin Reynolds' Learning Italian and Olivier Assayas' Cannes-bound Carlos. And he looks at Studio Babelsberg and its innovative funding mechanisms which are attracting big studio pictures to Berlin — and caused Bavaria Film to create a similar production entity. Earlier this year Studio Hamburg teamed with Pinewood Studios on a joint venture to encourage films to shoot in Germany.
Meanwhile Screen meets Oliver Simon and Daniel Baur, the duo behind K5 Media Group which is an ambitious new enterprise packaging, financing and producing international films from a German base.
In this territory focus, we have focused on just one area of the dynamic German business. We have barely touched the surface of the German indigenous production scene which has spawned some of the best films of the decade in The Lives Of Others and The White Ribbon, nor the foreign sales sector — which has some dynamic companies in The Match Factory, Betafilm, Bavaria Film International and others — or the distribution scene which has some vibrant new players in StudioCanal's Kinowelt and Wild Bunch Germany. But the coverage of Germany is ongoing in all of Screen's outlets and the territory will prompt constant analysis as it continues to thrive.
Mike Goodridge, editor
Germany In Numbers 2009 (2008)
Population 81.8 million (82.1 million)
Admissions 146.3 million (129.4 million)
Box office $1.3bn [€976.1m] ($1.1bn [€794.7m])
Cinema visits per year per capita 1.8 (1.6)
Box office per capita $15.90 [€11.90] ($12.90 [€9.70])
Average ticket price $8.87 [€6.67] ($8.17 [€ 6.14])
Cinema screens 4,734 (4,810)
German films' market share27.4% (26.6%)
Admissions to German films 39.9 million (33.9 million)
Theatrical releases 2009 513 films: 216 German films, 92 EU, 159 US, 46 others
Source: FFA