Dirs: Nacho Vigalondo, García Bogliano, Diaz Espinoza, Marcel Sarmiento, Angela Bettis, Noboru Iguchi, Andrew Traucki, Thomas Cappelen Malling, Jorge Michel Grau, Yudai Yamaguchi, Anders Morgenthaler, Timo Tjahjanto, Ti West, Banjong Pisanthanakun, Bruno Forzani, Helene Cattet, Simon Rumley, Adam Wingard, Simon Barrett, Srdjan Spasojevic, Jake West, Lee Hardcastle, Ben Wheatley, Kaare Andrews, Jon Schnepp, Xavier Gens, Jason Eisener, Yoshihiro Nishimura. US. 2102. 129mins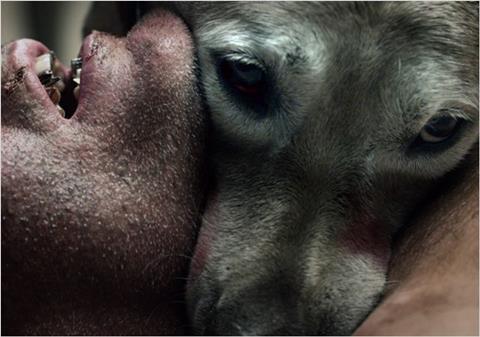 As is to be expected in any portmanteau package of short films – and especially those which try and click with the broad church of horror fans – there are chilling highs and plodding lows in The ABC's Of Death, but there are certainly some gorily impressive moments to be found and some talented filmmakers trying their hand in the short-form genre.
The shorts vary from animation to full-on gore fests, and from surreal humour to fairy-tale oddness.
With the two VHS horror-compilation films proving there is an eager audience out there for such horror packages, though the novelty here is that there are a hefty 26 short films leveraged into a film that runs just over two hours.
The films – 26 in number for each letter of the alphabet, and range in running time from a few minutes to five or six – interestingly come from a variety of countries, though are joined with the common theme of death.
Some of the more recognisable filmmakers include the Xavier Gens who made Frontier(s); UK's Ben Wheatley (who made Kill List); The Innkeeper's Ti West; Jorge Michel Grau who made We Are What We Are, and Japanese director Yoshihiro Nishimura, who made the cult film Tokyo Gore Police.
The fact that all of the films are short means that the filmmakers really have to try and focus their narrative skills, with some attempting a fully-formed film and others favouring gore or humour.
The shorts vary from animation to full-on gore fests, and from surreal humour to fairy-tale oddness, and though to a degree the film really finds its momentum mid-way through the nature of this filmic beast is that nothing really last too long and there is enough variety of styles and concepts to keep things intriguing at the very least.
Production companies: Drafthouse Films, Timpson films
International sales: http://drafthousefilms.com
Producers: Ant Timpson, Tim League
Executive producer: Tom Quinn
Website: www.facebook.com/theabcsofdeath