Dir: Nemanja Becanovic. Montenegro. 2011. 91mins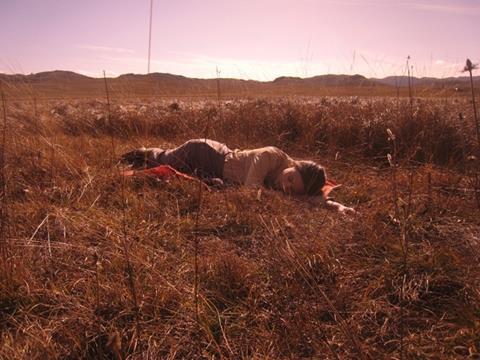 Rich on style, locations and atmosphere but sorely lacking any real – or at least convincing - dramatic drive Nemanja Becanovic's feature debut The Ascent (Posljednje poglavlje) is an ambitious story of a man out of his depth in a strange environment.
As an exercise in moody and challenging drama the film is successful.
It is a thoughtfully structured film, though The Ascent – which had its world premiere at the Sarajevo Film Festival and was developed through the festival's CineLink co-production department – looks destined for further festival exposure rather than a formal theatrical release.
Jovan (Amar Selimovic) has recently graduated in literature and is struggling to finish his first novel. He heads off to a friend's remote country estate – essentially a rather chilling mixture of seemingly desolate wooden buildings situated in a mountainous landscape – only to find the buildings also inhabited by a strange family of farmers.
They are illiterate, devoted to the surrounding nature and also have a rather unclearly defined set of sexual relations, and are headed by the brutal older man Zeko (Vlado Jovanovski) whose tough and unrelenting world view cannot be challenged by the other family members.
Despite their unfriendly and sometimes complex nature, Jovan decides to stay on at the estate, wandering the surrounding hills and occasionally spying on the family as they engage in sexual dalliances, kill animals and tend the land. But in the end, despite Jovan thinking he is in intellectual control it is the family that actually holds his fate in their hands, and in a shocking – and religiously themed – climax they assert their own values.
The Ascent certainly looks terrific, with the remote Montenegran locations perfectly suiting the strange – and at times disturbing – atmosphere Nemanja Becanovic creates. Quite how Jovan keeps his Mac laptop powered in this remote estate is just one of the few more practical questions the film avoids, but as an exercise in moody and challenging drama the film is successful.
Production company/sales contact: Artikulacija Production, www.artikulacija.me
Producers: Sehad Cekic, Ivan Durovic
Screenplay: Nemanja Becanovic. Aleksander Becanovic
Cinematography: Jure Verovsek
Editors: Nemanja Becanovic, Svetlana Dramlic
Music: MetaSound
Main cast: Amar Selimovic, Vlado Jovanovski, Into Sraj, Dejan Ivanic, Varja Dukic, Ana Vuckovic