Dir: Jay Chandrasekhar. US. 2012. 98mins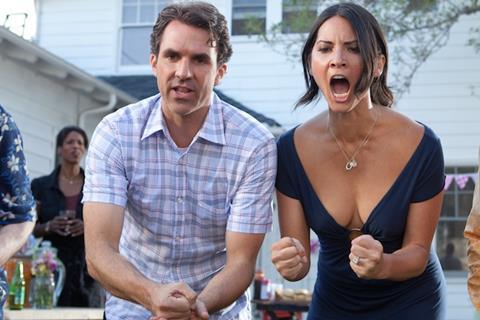 Baby-making comedies have seen a new lease of time in Hollywood in recent years, and this attempt to blend rude'n'raucous laughs with reliable rom-com elements delivers only a few laugh-out-loud moments despite a game performance from the ever-charismatic Olivia Munn.
The concept is fine, but the film feels like a by-the-numbers affair.
Directed by Jay Chandrasekhar (who is part of the Broken Lizard comedy troupe and who made Super Troopers) - who also takes on a cameo role as an Indian mafia type – plays the film broad and breezy, and while there may be a few takers for theatrical it is most likely the film's life will be in home entertainment.
Married thirtysomething Tommy (Paul Schneider) is increasingly frustrated – and more than a little bit embarrassed – that he and his beautiful wife (Munn) can't get pregnant. His fertility tests come up blank, which is bemusing to him given he secretly made some money for donating sperm some years before. He and some buddies decide to rob the sperm bank to try and get back what is left of Tommy's frozen sperm.
There are moments when The Babymakers offers up a few modest slapstick laughs, but Olivia Munn is wasted in a poorly written role. The concept is fine, but the film feels like a by-the-numbers affair.
Production companies: Blumhouse, Duck Attack Films, Automatik Entertainment
International sales: IM Global, www.imglobalfilm.com
Producers: Jason Blum, Brian Kavanaugh-Jones, Jay Chandrasekhar
Executive producers: Charles Layton, Stuart Ford, Kevin Heffernan
Screenplay: Peter Gaulke, Gerry Swallow.
Cinematography: Frankie DeMarco
Editor, Brad Katz
Production designer: Katie Bryon
Music: Edward Shearmur
Main cast: Paul Schneider, Olivia Munn, Kevin Heffernan, Wood Harris, Nat Faxon, Aisha Tyler, Collette Wolfe, Hayes Macarthur, Lindsey Kraft, Jay Chandrasekhar