Dir/scr: Steven Silver. Canada-South Africa. 2010. 109mins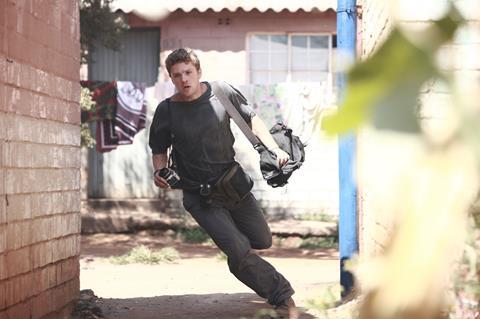 The gonzo journalist movie has long been a Hollywood staple, and the genre gets a good dusting off in Steven Silver's extremely watchable The Bang Bang Club about a band of freewheeling, hard-partying, daredevil photographers in South Africa of 1994, in the turbulent moments of the final days of apartheid.
Steven Silver's impressive film manages to balance politics, visceral action, photography, boozy antics and moral dilemmas.
The film follows the real-life of four snappers who cover the tribal factions and violence on the streets of Soweto, able to get relative free access to the township due to the colour of their skins (all white, therefore not deemed to linked to any of the warring tribal groups) and the fact they all have several camera hanging around their necks.
As the films opens, new-kid-on-the-block Greg Marinovich (Ryan Phillippe) ignores the advice of the three more seasoned photographers – Kevin Carter (Taylor Kitsch), Ken Oosterbrock (Frank Rautenbach) and Joao Silva (Neels Van Jaarsveld – and after an killing heads into a worker's housing area to try and talk to the machete-wielding Zulu men involved in the incident.
When he gets a series of evocative and provocative photographs he is invited the join the more experienced snappers, and soon the foursome are gaining a reputation for daredevil antics and become dubbed 'The Bang Bang Club'.
But as well as busing themselves in the world of journalism, the four are also party animals, favouring hard drinking and spending quality time with the ladies. Kevin Carter (a nicely nuanced performance by heart-throb Taylor Kitsch) favours drugs, while new boy Greg falls for the local city newspaper's photo editor Robin Comley (elegantly played by Malin Akerman).
The sequences of them photographing the violence around them – a violence the start to become immune to – is wonderfully staged, and a scene of Ryan stumbling onto a brutal photograph of a killing that will win him a Pulitzer Prize is quite memorable. So too a similar (though very different) scene where Carter travels to the Sudan and take a photo of a starving girl stalked by a menacing vulture, which will eventually win a Pulitzer for him as well.
Naturally enough when they are surrounded by violence so much, it comes as no surprise that it finally impacts on them, with Ken accidentally hit by bullets by the South African army when they ineptly try and try and assault a township stronghold.
Steven Silver's impressive film – based on the book The Bang-Bang Club: Snapshots From A Hidden War, by Greg Marinovich and Joao Silva – manages to balance politics, visceral action, photography, boozy antics and moral dilemmas. Ryan Phillippe plays it all super-straight (he doesn't really smile this time round), and perhaps lacks the sheer charisma that is needed to drive the film.
But the film itself moves at a nice pace and does a great job at replicating a very difficult and traumatic period for South Africa, with Mandela recently released, apartheid in its finals days and the back-tracking white government secretly supporting the tribal in-fighting.
Intense and often very brutal (though rarely overly graphic), The Bang Bang Club is a film that deserves careful distribution, and will appeal to lovers of the gonzo journalist movie.
Production companies: eOne Films, Foundry Films, Out of Africa Entertainment.
International sales: eOne Films
Producers: Daniel Iron, Lance Samuels, Adam Friedlander
Executive producers: Neil Tabatznik, Steven Silver, Patrice Theroux, Laszlo Barna, Chris Ouwinga, Darryn Welch, Kweku Mandela Amuah, Kwame Amuah.
Cinematography: Miroslaw Baszak
Production designer: Emilia Weavind
Editor: Ronald Sanders
Music: Philip Miller
Main cast: Ryan Phillippe, Taylor Kitsch, Malin Akerman, Frank Rautenbach, Neels Van Jaarsveld