Dir: Tony Gilroy. US. 2012. 134mins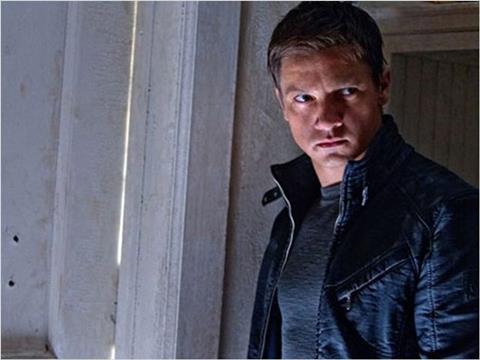 The Bourne series is that rarest of Hollywood commodities, a genre franchise with downhill, increasing commercial momentum and upmarket critical appeal. Swapping in Jeremy Renner for Matt Damon, and expanding the narrative playing field to tell a parallel story of intrigue and frightened governmental cover-up, The Bourne Legacy doesn't miss a beat in doling out smart action kicks. It's a fantastic piece of well constructed pop entertainment that has a certain air of erudite emotional remove, and doesn't nervously or foolishly rush into revealing twists in order to satisfy or attempt to pander to impatient viewers.
Strong performances further root and elevate The Bourne Legacy.
After an upward trajectory traced back to 2009's Oscar-winning The Hurt Locker, The Bourne Legacy will provide a box office test for Renner, stepping in for franchise leading man Damon. Opening weekend competition The Campaign will provide a stiff fight for young male moviegoing dollars, but the film, stylish and considered, will play well with slightly older audiences, and benefit from positive word-of-mouth. International commercial prospects should also be robust, as each movie in the series has experienced an uptick in box office.
With some events from 2007's The Bourne Ultimatum playing out in the background of the first two reels and threatening the exposure of a wider web of covert and questionable intelligence programs, The Bourne Legacy centers on Aaron Cross (Jeremy Renner), one of six agents in a program called Outcome, in which behavioral science genetic modifications were made for high-risk, long-term covert military assignments.
With Cross and his cohorts representing dangerous loose ends in the wake of Bourne's story going public, Eric Byer (Edward Norton), the director of a black-line agency peddling his wares to a variety of U.S. intelligence agencies in the wake of September 11, sets out to burn his programme to the ground.
This means eliminating his tailored human resources, but also the small cadre of medical researchers who helped create them — including Dr. Marta Shearing (Rachel Weisz), a research scientist whose laboratory monitored Cross and other Outcome agents. As this noose tightens, Cross and Shearing team up and fight to stay alive, while also attempting to lay hands on a virus that will lock in and make permanent the changes in Cross' DNA.
Director Tony Gilroy had a hand in writing each of the previous Bourne films, and his chief value to The Bourne Legacy is as the architect of its expansive, chess board world. Abetted by the steely work of cinematographer Robert Elswit, the movie is of a piece with the other tony, slick, adult-market-minded films, Duplicity and Michael Clayton, on which Gilroy served as director.
In fact, there's a sense of shared but tightly controlled authorial precision that hangs over The Bourne Legacy, from three-time collaborators like Elswit, composer James Newton Howard and production designer Kevin Thompson to Gilroy's brothers, Dan and John, who serve as co-scripter and editor, respectively. To this end, the action doesn't aim for cathartic thrills, but instead mostly a sense of panicked identification.
A parkour-heavy shantytown foot chase recalls The Bourne Ultimatum, while a subsequent motorbike pursuit by single-minded assassin Larax (Louis Ozawa Changchien) summons memories of the franchise's first entry. In a lesson that could serve well many other frenetic Hollywood productions, there is mystery, danger, scheming and action, in that order.
Strong performances further root and elevate The Bourne Legacy. With his hard-set eyes and swallowed intensity, Damon made palpable Bourne's whirring inner motor. Removed from any amnesiac panic, Cross is a bit sadder of a character, but Renner makes him every bit as believably focused. Norton, meanwhile, is aided by some great, clipped speechifying, but also brings a passionate investment to Byer's warped protective impulses. Weisz is superb as the frazzled Shearing, while Oscar Isaac also makes a strong impression in a supporting role.
Nicely incorporating different percussive elements, Newton Howard's score captures the film's nervous energy, while a requisite remix of Moby's "Extreme Ways" closes the movie, as the series' unofficial theme song.
Production companies: Kennedy/Marshall Productions, Relativity Media, Captivate Entertainment
Domestic distribution: Universal Pictures
Producers: Frank Marshall, Patrick Crowley, Jeffrey M. Weiner, Ben Smith
Executive producers: Henry Morrison, Jennifer Fox
Associate producer: Daniel M. Stillman
Screenplay: Tony Gilroy & Dan Gilroy, based on a story by Tony Gilroy, and inspired by the "Bourne" series created by Robert Ludlum
Cinematography: Robert Elswit
Editor: John Gilroy
Production designer: Kevin Thompson
Music: James Newton Howard
Website: www.TheBourneLegacy.net
Main cast: Jeremy Renner, Rachel Weisz, Edward Norton, Stacy Keach, Oscar Isaac, Zeljko Ivanek, Dennis Boutsikaris, Scott Glenn, Albert Finney, David Strathairn, Louis Ozawa Changchien and Joan Allen