Dir: Jes Benstock. UK. 2011. 90mins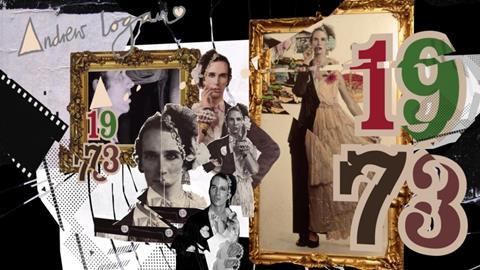 This exuberant and joyous look into the life and work of engagingly outrageous British artist Andrew Logan is sensitively detailed in Jes Benstock's documentary. While Logan has been a mainstay of the British art world for many years, he has perhaps found greater fame as the man behind the quirkily popular subculture event The Alternative Miss World, which he has been running since 1972.
Logan is a charming and thoughtful individual, with a love for good company and a delight in bright and exotic artistic statements.
The British Guide To Showing Off (though the title is a little misleading, as Logan is less about showing off and more about making bold statements, sartorial or otherwise) has the sense of humour and on-screen association with a number of major artists (including David Hockney, Grayson Perry, Andy Warhol and others) to appeal to festivals, art-oriented distributors and broadcasters. The film had its world premiere at the Karlovy Vary Film Festival.
It is not a film, though, that attempts to offer a varied or critical perspective on Logan, his art and his show. Instead Benstock is clear that this is a one-sided view of the artist, but once that is taken on board there is something oddly magical about the wild and wonderful journey through the life of Andrew Logan.
The film is of a simple structure and ties together two threads – it charts Logan's career and his development of The Alternative Miss World show along side his development of the 2009 show, from searching for a venue, through designing the staging and onto the event itself.
As a boy Logan always had a love of growing up, but it was after and acid trip while at Oxford University that he decided to head into the art world, where a love of parties led him to create The Alternative Miss World – an event all about the most outrageous costumes possible, paraded on stage by both men and women.
At the first event David Hockney was amongst the judges, while director Derek Jarman was one of the contestants, with Logan going on to take a small role in Jarman's 1976 film Sebastiane. The event was to be held every few years – with the 2009 event marking incarnation - and grow increasingly more outrageous and popular.
For Logan, the way he dresses and presents his art is about being the last stand, in a time when the notion of being alternative is – as he says – "being beaten out of people". British artist Grayson Perry (well known his cross-dressing) quite charmingly describes Logan as "like a naughty auntie who'll tip gin into your tea."
Logan is a charming and thoughtful individual, with a love for good company (especially those, such as fashion designer Zhandra Rhodes, who share his taste for the bold) and a delight in bright and exotic artistic statements. Whether it being opening a delightful British village fair or keeping a museum in Wales of his artwork clean and tidy, there is an infectious sense of warmth and generosity about him.
As Grayson Perry adds, he embodies "the spirit of fun of old England, colliding with the gay sense of Freedom." There is no denying that Andrew Logan is a very British talent.
Production company/sales contact: Living Cinema, www.livingcinema.com
Producer: Dorigen Hammond
Cinematography: Denzil Armour-Brown, Andrew David Clark, Jonny Cocking
Editor: Stephen Boucher
Music: Mike Roberts