Dir: Mabrouk El Mechri. US-Spain. 2012. 93mins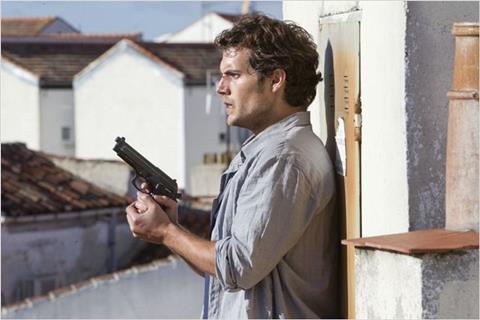 Appealing performers, sun-dappled Spanish locations and efficient execution cannot disguise the fact that The Cold Light Of Day is just another formulaic, sub-Hitchcock innocent-in-peril potboiler. Attractive star names and a marketable genre with a consistent international appeal (Unknown, Point Blank, The International etc) will ensure a decent theatrical life for the film but home viewing prospects should be brighter.
Sigourney Weaver adds a touch of class as an implacably murderous secret agent.
The Cold Light Of Day could also provide some measure of the drawing-power of Superman-in-waiting Henry Cavill (who gained attention thorough his muscular performance in Immortals) who is suitably earnest in the central role of struggling American businessman Will. The film opens in Europe prior to a September release date for the US.
Arriving in Spain for a tense clan gathering, Will swims to shore from the family boat. When he returns, his family has disappeared and he subsequently learns that his father Martin (Bruce Willis) was much more than a cultural attaché for the American government.
On the run from treacherous secret agents and corrupt cops, he must figure out how to stay alive and save his nearest and dearest.
The nods to Hitchcock include killing off a major character within the first thirty minutes (like Psycho) and the introduction of a 'MacGuffin' in the form of a coveted briefcase containing unspecified documents allegedly vital to national security.
JCVDdirector Mabrouk El Mechri invests the familiar proceedings with a 1970s vibe that includes screeching car chases through the streets of Madrid and trigger-happy baddies who rarely hit even the most open targets.
The dialogue and plot developments constantly teeter on the edge of risibility but Sigourney Weaver adds a touch of class as an implacably murderous secret agent. An ending hinting that Cavill's character has the makings of a CIA agent and the potential for a sequel seems wishful thinking.
Production companies: Summit Entertainment, Intrepid Pictures, Galavis Films, Film Rites, Fria Luz Del Dia, Picture Machine
International sales: Summit Entertainment www.summit-ent.com
Producers: Trevor Macy, Marc D. Evans
Executive producers: Steve Zaillian, Scott Wiper, Jesus Martinez Asencio, Kevin Mann, Matthew Perniciaro, Mark Canton
Screenplay: Scott Wiper, John Petro
Cinematography: Remi Adefarasin
Editor: Valerio Bonelli
Production designer: Benjamin Fernandez
Music: Lucas Vidal
Main cast: Henry Cavill, Bruce Willis, Sigourney Weaver, Veronica Echegui, Joseph Mawle, Caroline Goodall, Roschdy Zem