Dir: Marcus Dunstan. US. 2009. 90mins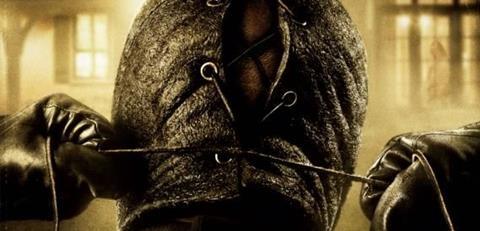 Horror fans missing out on a gore-fix – or at least frustrated in the wait for the annual Saw Halloween release – should embrace torture-porn/heist-gone-wrong film The Collector, a low-budget horror affair distinctive more for its bloody traps and tricks that the one-note acting on display.
The chasing about is punctuated by some genuinely nasty gore moments.
In its defence, The Collector does deliver the gory thrills one would expect from the genre, moves at a good old pace and delivers a striking series of thrilling action sequences. A regular on the horror festival circuit and likely to have a modest theatrical life, it will likely prove to be a more of a hit on DVD.
Co-writers Patrick Melton and Marcus Dunstan have cut their teeth on the Saw movies - having scripted Saw IV, Saw V, Saw VI and the upcoming 3D version of Saw VII – clearly know the rule of torture movies, and making his director debut Dustan also shows a sure hand once the horror stuff kicks-in.
The set-up is simple. Handyman Arkin (Stewart) has been helping renovate the home of a wealthy jeweller, and when the family are away breaks in to steal a diamond from the safe. The only problem is that the house has been booby-trapped by 'The Collector' a silent fellow in the ubiquitous leather mask who is engaging in a little torture fun down in the basement.
What follows is a cat-and-mouse chiller as Arkin tries to escape the house (razors in the window sills, mantraps in the dining room and acid glue in the bedrooms tend to hamper his plans); dodge the knife-wielding madman and also try and save a child (Collins) hiding inside her bedroom.
In truth there is more running up and down stairs and general dodging around than there is genuine horror, but the chasing about is also punctuated by some genuinely nasty gore moments. Quite who or what 'The Collector' actually is, is never really explored, which tends to lessen the impact rather than heighten it, and while it sets itself up for a sequel it is hard to see the film rivalling Saw as a possible gore franchise.
Production companies: Liddell Entertainment, Fortress Features, Imaginarium Entertainment Group
International sales: Cinema Management Group, www.cinemamanagementgroup.com
Producers: Brett Forbes, Julie Richardson, Patrick Rizzotti
Executive producers: Jennifer Hilton, Mickey Liddell.
Screenplay: Patrick Melton, Marcus Dunstan
Cinematography: Brandon Cox
Editor: Alex Luna, James Mastracco, Howard E Smith
Production designer: Ermanno Di Febo-Orsini
Music: Jerome Dillon
Main cast: Josh Stewart, Michael Reilly Burke, Andrea Roth, Juan Fernandez, Karley Scott Collins