Dir: Simon Wincer. Australia. 2010. 105mins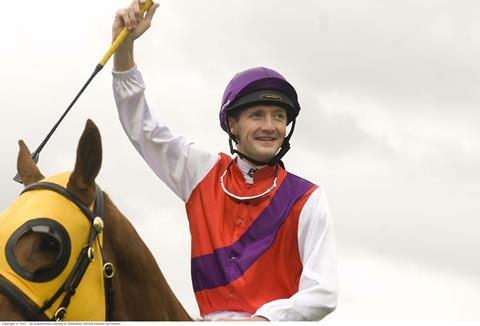 With a local release timed to coincide with the build-up to November's Melbourne Cup, this $15m budgeted horse race movie is based on real events that gripped Australia – or at least the Australian media — during the 2002 running of "the race that stops the nation".
The climactic race brings welcome tension and energy.
Equine enthusiasts will be happy with the thundering steeds in racetrack action and with the many authentic scenes of training and preparation, but moviegoers will expect more than this prosaic presentation of a sad and inspiring true story that might better have been told as a documentary. The Cup has opened wide at the multiplexes: its chances outside Australia seem limited.
Veteran director Wincer has several animal movie credits, including Phar Lap (1983), Free Willy (1993) and The Young Black Stallion (2003). But his screenplay here, co-written with Texas journalist Eric O'Keefe, is full of stodgy exposition for those who don't remember or never knew the original events. After a slow start, it's 40 minutes before any real drama intrudes.
Damien and Jason Oliver are the jockey sons of a famous jockey father who died in a racing accident when they were small. Jockey of the Year Damien (Stephen Curry) has controversially accepted to ride in the Cup for Irish trainer Dermot Weld (Brendon Gleeson). With only days to go, Jason (Daniel MacPherson) has a fatal fall while training: Damien is distraught and all his team's plans for the big race are sidelined. Will he recover focus in time? Need you ask?
Curry is convincing as the big-eyed, bone-thin champion jockey and Gleeson makes the very most of his every scene; but there's a large supporting cast with little to do, plus a posse of local media and sporting personalities looking uncomfortable. With some deft editing of new material into the 2002 event footage, the climactic race brings welcome tension and energy.
Production companies: Silver Lion Films, Myriad Pictures, Ingenious Broadcasting
Aust/NZ distribution: Roadshow Films
International sales: Myriad Pictures, www.myriadpictures.com
Producer: Jan Bladier, David Lee, Simon Wincer
Executive producers: Lance Hool, Kirk D'Amico, Joel Pearlman, Greg Sitch, James M. Vernon, Peter De Rauch
Screenplay: Eric O'Keefe, Simon Wincer
Cinematography: David Burr
Editor: David Pulbrook
Production designer: Lisette Thomas
Music: Bruce Rowland
Website: www.cupmovie.com.au
Main cast: Stephen Curry, Brendan Gleeson, Daniel MacPherson, Jodi Gordon, Tom Burlinson, Bobby Fox, Martin Sacks, Colleen Hewett, Shaun Micallef, Harli Ames