Dir: David Sington. UK. 2011. 82mins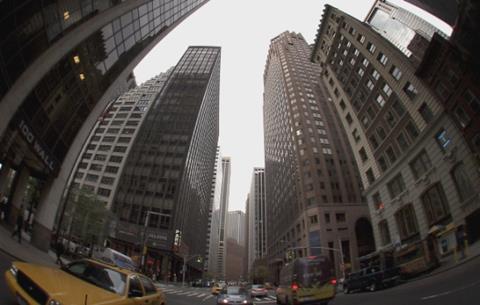 David Sington's elegantly made documentary tracks the complex – and often downright depressing – background to the US financial collapse of 2007, cleverly making tangled and difficult economic theory accessible…but not helping make the reality any more digestible.
The Flaw moves at a nicely snappy pace.
Such financial documentaries fit easily onto television and there could well be takers – though the focus on the US collapse tends to limit its appeal – but it is likely theatrical options will be limited.
The Flaw moves at a nicely snappy pace, with Sington shrewdly blending thoughtful interviews with bankers, brokers, borrowers and economists with graphics and animation drawn from post-war cartoons, which - with a certain irony – are busy extolling the pleasures of benefits of a free market.
The arrival of the financial bubble and its subsequent explosion is relatively easy to see and analyse in retrospect, and the vivid truth is a tough pill to swallow. People were sold on a higher standard of living through borrowing but when the markets collapsed, so did their lives.
While the film is very watchable and challenging, though, it does all feel rather familiar. The same ground has been covered in other recent documentaries and current affairs programming. Debt crisis and market failures can make for gripping viewing and The Flaw does certainly deliver – even it is a bit of a downer watching how economists and bankers got it all so wrong.
Production company: Studio Lambert, Dartmouth Films
Sales contact: Sophie Clarke, sophie.clarke@studiolambert.com
Executive producers: Stephen Lambert, Christopher Hird, Luke Johnson
Associate producers: Sarah Kinsella, Heather Walsh, Celine Fitzmaurice
Cinematography: Clive North
Editor: David Fairhead
Music: Philip Sheppard