Dir: John McNaughton. USA. 2013. 104mins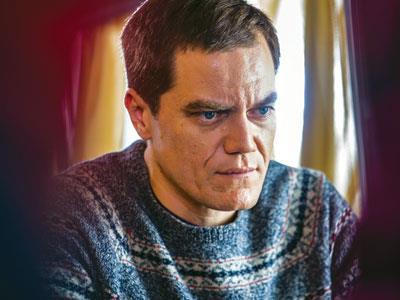 A mother's love is pushed to scary extremes in The Harvest, John McNaughton's (Henry: Portrait of a Serial Killer, Wild Things) first theatrical feature in 12 years. A psycho-medical thriller with a very slow pulse, the story contains a thought-provoking twist that has husband and wife medical team Samantha Morton and Michael Shannon playing fast and loose with the Hippocratic Oath.
For much of The Harvest's running time it almost plays like a companion piece to Lars von Trier's Antichrist, only for kids — well, teens.
Still in search of distribution, this is a sometimes intriguing, often clunky indie effort – shown as a Special Presentation at the Chicago Film Festival - with some impressively gung-ho performances in the service of less-impressive material. It's a hard film to categorise, with borrowings from both fairytales and horror.
Dr. Katherine Young (Morton), a pediatric heart surgeon, is an overprotective and paranoid mother to her sickly son, Andy (Charlie Tahan, good). The chronically tired wheelchair-bound boy is being home-schooled, has no friends and has barely ever been outdoors although the family home sits on a nice chunk of property off the beaten path.
Katherine berates and undermines her husband, Richard (Shannon, brooding with good reason) every chance she gets. He insists their boy is overmedicated; she says she's the doctor and she is sticking to her bespoke treatment plan.
Meanwhile, teen-aged Maryann (Natasha Calis) is forced to relocate to the rural town where her grandparents (Peter Fonda and Leslie Lyles, strangely stiff) live. We don't know what connects these characters for quite a while, and most viewers will remain curious but some will grow bored long before the pieces start falling into place.
Maryann secretly becomes friendly with Andy, who starts to perk up though contact with somebody his own age. When Katherine finds out that Maryann has been climbing in through Andy's bedroom window, she blows a gasket.
Nearly an hour in, Maryann discovers something disturbing. Really disturbing. And not unlike Mia Farrow's character in Rosemary's Baby, all her efforts to get grown-ups to take her concerns seriously fall on deaf ears.
Richard is a beleaguered, essentially decent fellow whose love for his wife and son has led him down a strange path. The sight of him innocently eating marshmallows is somehow sinister.
First-time screenwriter Stephen Lancellotti provides some unfortunate juxtapositions of dialogue, particularly where Fonda's character is concerned. The script lumbers along making just enough sense but can't withstand much scrutiny.
The film's gender politics are marginally interesting. Katherine is a doctor; Richard is merely a nurse — and an unemployed one at that. Andy is housebound; Maryann is intrepid and full of vitality.
In fact, for much of The Harvest's running time it almost plays like a companion piece to Lars von Trier's Antichrist, only for kids — well, teens. (That makes it sound way more interesting than it actually is, but may help explain why actors of this calibre signed on.) McNaughton, at the film's world premiere in Chicago, said that in Hollywood parlance, the pitch would be "Hansel and Gretel meets Who's Afraid of Virginia Woolf?"
Certain passages are undeniably entertaining when the film has the courage of its wacky Grand Guignoleque convictions. Morton gets to do the equivalent of Faye Dunaway as Joan Crawford shouting "No wire hangers!"
Debate similar to that about whether Ridley Scott's The Counselor is a flat out misfire or a subversive and daring use of top names in an elliptical semi-haunting framework, could (on a much smaller scale) be applied to McNaughton's film. The tonal shifts between wholesome and harrowing are that odd.
In other words, is this an off-kilter horror film that mostly doesn't work or is it looking at such creepy aspects of human behaviour that we only "think" it's misguided? It's worth noting that while the tale touches on all sorts of icky things most of them are implied; there is no bad language and no explicit sex.
Tech aspects look pretty good for a schedule of six scenes a day for 28 days of shooting in upstate New York, interrupted when Hurricane Sandy struck.
Production companies: Das Films, Elephant Eye Films, Living Out Loud Films, 120db
International sales: Elephant Eye Films, www.elephanteyefilms.com
Producers: Steven A. Jones, Kimberly Jose, David Robinson, Meadow Williams
Executive producer: Gerry Kessler
Screenplay: Stephen Lancellotti
Cinematography: Rachel Morrison
Editor: Bill Pankow
Production designer: Anastasia White
Music: George S. Clinton
Main cast: Samantha Morton, Michael Shannon, Peter Fonda, Leslie Lyles, Natasha Calis, Charlie Tahan, Meadow Williams