Dir: Andrew Niccol. US. 2013. 123mins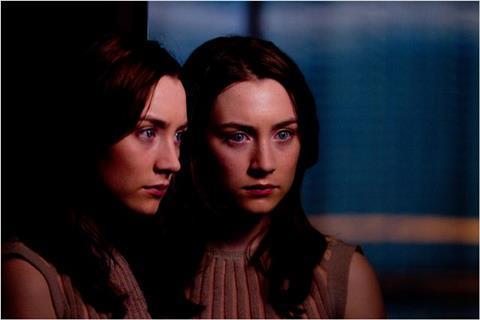 Based on the hit 2008 novel by Twilight series author Stephenie Meyer, The Host carries some big expectations but turns out, in the hands of writer-director Andrew Niccol, to be a ponderous and at times pretty silly romantic sci-fi adventure. While devoted Meyer fans will certainly want to see it, less committed moviegoers will be harder to woo.
The film doesn't build up much dramatic momentum until the last half hour of its two hour-plus running time.
Fan loyalty and a good international cast should lead to a strong start as the independently distributed film opens over the Easter weekend in the US, the UK and a number of other markets, with audiences perhaps skewing slightly older and less female than the 'Twi-hard' crowd (the novel was pitched as Meyer's first for adults). Yet matching the eventual box office take of even the original Twilight film - $393m worldwide - seems pretty unlikely.
The story is set on a near-future Earth that has been colonised by Souls, aliens who have taken over the bodies of most humans and turned the planet into a creepily clean and peaceful place. Saorise Ronan (last seen in Hanna) plays Melanie, a young woman whose body has been occupied by a Soul known as Wanderer but who resists the alien presence.
Eventually, Wanderer begins to warm to Melanie and 'they' escape to the desert caves where Melanie's boyfriend Jared (Brit actor Max Irons, from Red Riding Hood) and little brother are part of a small community of surviving humans. Trailing Wanderer/Melanie, however, is Seeker (Diane Kruger, from Farewell, My Queen), an alien determined to wipe out what's left of the human race.
Though Ronan gives her tricky role a nice blend of gravity and youth, the film was always going to have a problem dealing with dialogue between two characters sharing one body. Its solution - Wanderer talks out loud to Melanie and Melanie answers in an echoey voice over - may be the only one possible but it still feels a bit cheesy.
More significantly, the film doesn't build up much dramatic momentum until the last half hour of its two hour-plus running time. A middle act in which Melanie tries to reconnect with Jared and Wanderer falls in love with another hunky young human delivers only the odd moment of romantic heat and occasionally produces unintended giggles.
Production companies: Nick Wechsler Productions, Chockstone Pictures, IAV International, Silver Reel
US distribution: Open Road Films
International sales: IAV International
Producers: Nick Wechsler, Steve Schwartz, Paula Mae Schwartz, Stephenie Meyer
Executive producers: Jim Seibel, Bill Johnson, Mark Butan, Claudia Bluemhuber, Ray Angelic
Screenplay: Andrew Niccol, based on the novel by Stephenie Meyer
Director of photography: Roberto Schaefer
Production designer: Andy Nicholson
Editor: Thomas J Nordberg
Music: Antonio Pinto
Costumer designer: Erin Benach
Website: http://thehostthefilm.com
Main cast: Saorise Ronan, Max Irons, Diane Kruger, Jake Abel, Chandler Canterbury, Frances Fisher, William Hurt