Dir/Scr: Pierre Schoeller. France. 2011. 112mins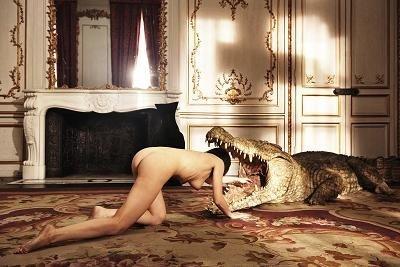 The heavy price of high office provides the meaty subject matter for The Minister(L'Exercise De l'Etat), an involving if overly obvious political drama from Versailles director Pierre Schoeller. A solid central performance from Olivier Gourmet and the minutiae of policy decisions on transport networks and union militancy will resonate with audiences in Francophone territories but will hold less weight for those accustomed to the cut and thrust of The West Wing or satire both gentle and savage from such television stalwarts as Yes, Minister or The Thick Of It.
The Minister is well-paced, hustling and bustling through events whilst deploying some jaunty stylistic touches.
The Minister grabs the attention from an opening dream sequence in which a naked woman disappears into the mouth of a massive crocodile. It soon becomes apparent that the jungle of politics is equally likely to consume those who dare to enter its jaws. In terms of arresting visual images there is nothing that quite matches this until a spectacular car crash late in the day.
Gourmet stars as government Transport Minister Bertrand Saint-Jean. Expected to react to everything that falls under his jurisdiction, he is awoken in the middle of the night and told of a bus crash in the Ardennes that has taken the lives of at least nine people. He rushes to the scene, becoming the face of official mourning and compassion. He continues to adopt different public faces in a world of compromises, denials and betrayals that erodes any pretence of principle and eats away at the soul.
Saint-Jean's journey through the maze of political manoeuvring is contrasted with the life of private secretary Gilles (Michel Blanc) and Martin Kuypers (Sylvain Deble), a humble everyman figure who is hired from the ranks of the unemployed as a temporary driver. A drunken visit to Kuypers modest home is one of the few times that we see Saint-Jean relax. " 4,000 contacts and not one friend, " he ruefully remarks from the back seat of his ministerial car.
The Minister is well-paced, hustling and bustling through events whilst deploying some jaunty stylistic touches as news stories and text messages are flashed on the screen. A couple of further fantasy/dream sequences feel more intrusive. Schoeller certainly captures the way a minister's life is unrelenting, addictive and his or her shelf life is almost certainly short. Everyone is expendable, everything is about approval and public perceptions. The notion of some idealistic desire to serve the people and make a better world is foolishly naive.
Gourmet is surrounded by a strong supporting ensemble with Michel Blanc investing his long serving Gilles with a certain weary recognition of how the world works although more development of his character might have further illuminated the relationship between public figures and backroom functionaries. Zabou Breitman adds a crisp presence as adviser Pauline and Sylvain Deble conveys the granite-like taciturnity of a man who knows his place in the order of things.

Production companies: Archipel 35, Les Films Du Fleuve
International sales: Doc & Film International, www.docandfilm.com Producers: Denis Freyd, Jean-Pierre & Luc Dardenne
Cinematography: Julien Hirsch
Production designer: Jean Marc Tran Tran Ba
Editor: Laurence Briaud
Main cast: Olivier Gourmet, Michel Blanc, Zabou Breitman, Laurent Stocker, Sylvain Deble