Dir/scr: Dito Montiel. US. 2010. 93mins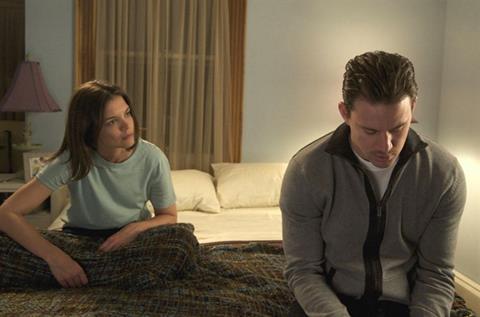 Star Channing Tatum and writer-director Dito Montiel team up for a third time on The Son Of No One, a rambling if atmospheric New York police thriller that recalls the feel and structure of Montiel's acclaimed debut, A Guide To Recognizing Your Saints, but lacks that film's emotional punch.
Montiel does a skilful job intertwining the past and present action.
Though it boasts an impressive supporting cast and has reportedly been re-edited since its premiere at Sundance, the Nu Image/Millennium production, which gets a limited US release this weekend (Noember 4) through Anchor Bay, will be a trickier sell theatrically than Fighting, Tatum and Montiel's 2009 collaboration. Results may be better in ancillary markets, in the US and international territories.
Like Guide, Son follows its cast of characters in two time frames. In 2002, Tatum's Jonathan is a second generation cop working in the tough Queens neighbourhood where he grew up. In 1986, Jonathan is a parent-less kid who gets in trouble with a couple of local thugs. When a reporter (played by Juliette Binoche) starts digging into an old double homicide case, adult Jonathan becomes involved in a cover up involving his captain (Ray Liotta) and the former detective who investigated the murders (Al Pacino).
Montiel does a skilful job intertwining the past and present action but the plot always feels thin and the characters underdeveloped. Only in the final half hour, when the secrets of the past start to threaten each of the protagonists, does the story have any real urgency.
Tatum doesn't bring much beyond dark moodiness to his role and Pacino isn't on screen long enough to make a substantial mark. Liotta is menacingly effective but Binoche seems out of place in her part. Tracy Morgan (from sitcom 30 Rock) appears very briefly in his first dramatic role.
Production companies: Nu Image/Millennium Films
US distribution: Anchor Bay Films
International sales: Nu Image/Millennium Films, www.nuimage.net
Producers: Avi Lerner, Holly Wiersma, John Thompson
Executive producers: Trevor Short, Danny Dimbort, Jake Pushinsky, Trudie Styler, Alex Francis
Cinematography: Benoit Delhomme
Production designer: Beth Mickle
Editor: Jake Pushinsky
Costume designer: Sanra Hernandez
Music: David Wottman, Jonathan Elias
Website: www.thesonofnoonemovie.com
Main cast: Channing Tatum, Tracy Morgan, Katie Holmes, Ray Liotta, Juliette Binoche, Al Pacino