Dir: Won Shin-yun. South Korea. 2013. 137mins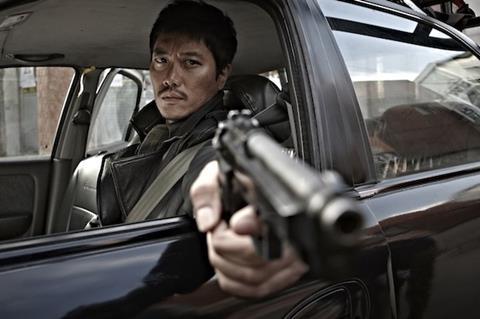 Sitting somewhere between the Jason Bourne films and South Korean action-thriller The Man From Nowhere (2010), Won Shin-yun's The Suspect about an ex-North Korean agent on the run in the South is an explosive and engrossing thriller boasting enough set pieces to silence even 007, and while the film could do away with a bit of the excess, it should entertain viewers both home and abroad.
Local heartthrob Gong-yoo is able to meet the demands of such a physically demanding role.
With 2013 having already seen the release of three other South Korean spy features including The Berlin File and Secretly Greatly, which grossed $49.3m and $45.8m respectively, The Suspect is well-placed to exploit the busy Christmas window when it's released locally in Korea on December 24, but there is always a danger of over-saturation as seen with the lackluster performance of more recent spy-thriller Commitment that struggled in the local box office grossing just $6.6m in November.
On the international stage the film's relentless pacing along with the audaciously well-choreographed set pieces that can challenge any Hollywood film on a much higher budget will make it appealing for buyers searching for a suitable thriller, while its strong visuals bodes well when it's released in the US on January 10 through distributor Wellgo USA.
Abandoned by the North, the film follows an ex-agent called Ji Dong-chul (Gong-yoo) who defects to the South in search for the person responsible for the deaths of his wife and daughter, but is forced on the run after he is framed for the murder of a company CEO whom he worked for as a driver. Dong-chul then begins to piece together the truth behind the assassination as well as trying to determine what happened to his family while on the run with the help of a reporter who has ties to the case.
At times it's difficult to differentiate The Suspect from the Bourne series with a clear homage paid to the successful franchise from the enthralling car chases to its fight sequences including one in a subway station and not to mention the familiar story of an ex-agent being pursued by the authorities using CCTV from a control room to track him down, but derivative as it is, its superb execution more than makes up for any lack of originality.
Director Won has demonstrated before he's up to the task of orchestrating visual arresting features as illustrated with his slick feature Seven Days (2007) that took $12.9m in the domestic box office, and his 2006 genre film A Bloody Aria (2006) that was released in the UK and US, while not as ambitious, reflects his ability as both a filmmaker and storyteller.
Won, of course, is indebted to a growing number of highly talented professionals in Korea including the film's choreographer Oh Se-young and cinematographer Lee Sung-je that along with Won's direction are responsible for the film's strong technical display.
Local heartthrob Gong-yoo (Silenced, 2011) who is reminiscent of Won-bin in The Man From Nowhere is able to meet the demands of such a physically demanding role, but there is at times too much of an endeavor to convey his physical features to pull in the female demographic, which includes a wholly unnecessary scene of him topless standing next to a North Korean flag.
As for the reminding leads, much like many of his other roles Park Hee-soon (Seven Days) whose character (Colonel Min Se-hoon) is assigned to track down Dong-chul is suitably brazen and tough, while Cho Seung-ha (2012's Pluto) who plays the Intelligence Service Chief is adequate though at times not overly convincing playing the film's most undesirable character.
While its most challenging mission going ahead will be competing with the locally well-received legal drama The Attorney that's currently dominating the local box office, assuming there is enough appetite for another spy-thriller, potential strong word-of-mouth should help the film recoup its $9 million budget.
Production Companies: Showbox/Mediaplex Inc., Greenfish
International Sales: Showbox/Mediaplex Inc., www.showbox.co.kr/english/index.asp
Producers: Lee Hyun-myung, You Jeong-hun
Executive producer: You Jeong-hun
Co-Producer: Shin Chang-hwan
Screenplay: Lim Sang-yun
Cinematography: Lee Sung-je
Editor: Shin Min-kyung
Music: Kim Jun-seong
Main cast: Gong yoo, Park Hee-soon, Cho Seong-ha, Kim Sung-kyun