Dubai Film Market is introducing a selection of Indian projects for the first time this year through a partnership with Europe's PJLF Three Rivers Residency.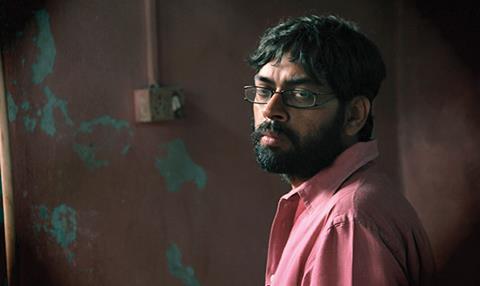 The five projects are being scripted by hot new talents such as Kanu Behl, whose debut feature Titli premiered at Cannes' Un Certain Regard in 2014, and Raj Rishi More, whose project is being produced by The Lunchbox director Ritesh Batra.
The Three Rivers residency provides writer-directors with a month-long distraction-free space to work on their scripts in the Italian countryside, with the help of an expert mentor, before presenting their projects at DIFF. Although focusing on Indian projects in its first year, the organisers hope to open the programme to international writer-directors, including those from the Arab world, from next year.
"We feel writers sometimes need a much more concentrated period to hone their ideas and get away from all the distractions of a day job and daily life," said producer and script consultant Olivia Stewart, who devised the programme.
"We bring in advisers for one weekend during each residency, but it's not a patron-protégé system. It's more about opening a few doors for the writers and giving them the tools to find their own voice."
The director-writers on this year's programme also include Miransha Naik, whose debut feature Juze is expected to hit festivals next year; Arun Karthick, whose debut The Strange Case Of Shiva premiered at Rotterdam this year; and multimedia artist Sonal Jain, whose most recent installation featured in the 'Krishna in the Garden of Assam' exhibition at the British Museum in London.
Stewart added that she aims to bring in mentors with experience across the production chain: "We wanted people who are not pure script consultants but can look at writing as a bridge towards what goes on screen rather than an isolated first stage."
In addition to Stewart, this year's advisers included editor Molly Stensgaard, writer Franz Rodenkirchen, writer-director Gyula Gazdag and Marten Rabarts, head of the Netherlands' Eye International.
The collaboration with DIFF is aimed at helping the writers extend their professional networks. They have full access to activities at Dubai Film Market, where they will receive pitch training from Rabarts and meet with potential financiers, co-producers and distribution partners.
PJLF Three Rivers Residency is a private initiative supported by the PJLF Arts Fund and the Chatwin Scholarship. Stewart added that she may introduce an editing residency in 2017, to give feedback at rough-cut stage.
THREE RIVERS RESIDENCY PROJECTS 2016
Agra, dir/scr: Kanu Behl
Guru dreams of building a room on the family terrace so he can marry Mala and settle down. But the problem is that Mala does not exist.
Crown (Aarsh), dir/scr: Miransha Naik
A village outcast accepts a marriage proposal to restore his honour but finds out his wife is in love with another man.
Nasser, dir/scr: Arun Karthick
A middle-aged saleman strives to live a peaceful life but can't escape the vengeful and arrogant anonymity of the mob.
Pirates, dir/scr: Raj Rishi More
Prod Ritesh Batra
A father and son bond over their dreams in the new India of mega-cities.
Wet Desert, dir/scr: Sonal Jain
A call centre worker returns to her home town in the mountains where her grandmother makes a strange request.