Dir: One9. US. 2014. 74mins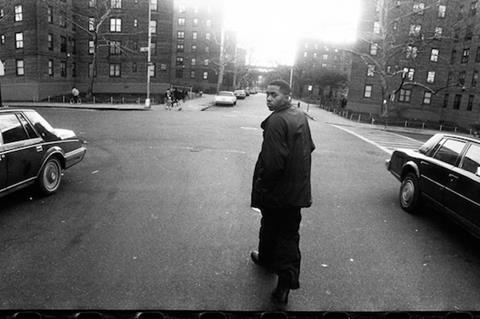 The 20th anniversary of New York rapper Nas' acclaimed debut album Illmatic proves the perfect platform for this slight but thoughtfully structured documentary, offering both context of the importance culturally of the hip-hop scene but also illuminating Nas' influence and power of his words.
The debut film from multimedia artist One9, the film opened the Tribeca Film Festival – it is very much a New York film and was a smart fit for opening night – and while its core focus on the album itself does indicate there is a larger story to tell it offers a fascinating (and even moving at times) account of a musician whose work is driven and influenced by his home environment.
While the film's brief 74-minute running could well have been expanded to offer a little more context to those barely aware of Nas and the rap scene, there is enough there for audiences to pick up on the spirit and power of Nas and his music, with appropriate attention paid to the profound influences of his mother (a hard-working woman) and father (a jazz musician) on his attitude and work.
His origins in the Queensbridge projects, where he dealt with his parents' separation and the proximity to crime all around him (he runs through names on an old photograph and which prisons old friends were sent to), is explicitly linked to the development of Illmatic.
There are the obligatory selection of talking heads – from his teachers through to fellow rappers such as Q-Tip – but Time Is Illmatic smartly never overplays the usage, and is at its very best when Nas wanders the Queensbridge projects, talking warmly to locals, posing for pictures and allowing his smart and warm personality to shine through. There is a smattering of archival footage to reinforce his burgeoning young talent, but most fascinating is the man he is now and his self-awareness of his work and his position.
Perhaps simply too niche to break out beyond the music-orientated film festivals circuit (and sales to arts orientate television channels), Time Is Illmatic is, though, an enjoyable slice of Nas' musical life, with One9 doing an impressive job of keeping it tight, fascinating and never letting the film slip over into hero-worship.
Production company: Illa Films
International sales: Submarine Entertainment, dk@submarine.com
Producers: Erik Parker, One9, Anthony Saleh
Screenplay: Erik Parker
Cinematography: Frank Larson
Editors: David Zieff, One9, John Kanellids
Music : B Satz
With: Nas, Jabari 'Jungle" Jones, Olu Dara