Dir/scr: Oren Moverman. US. 2014. 117mins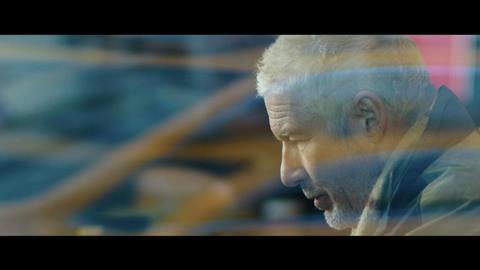 In Time Out Of Mind, Richard Gere plays a homeless man. The actor who embodied cockiness in American Gigolo and An Officer And A Gentleman is now in the role of a casualty discarded by his society. Gere, now in his mid-60s, joins the ranks of American leading men – Bruce Dern, Jack Nicolson, Al Pacino – whose characters, unshaven, broke and alone, have observed the world's richest country from the bottom up.
Anything but neutral, Time Out Of Mind makes no secret of where the sympathies of Gere and his cast lie.
Gere plays George Hammond, a man with a weakness for drink, whose luck (with some exaggeration) runs parallel to the drop in Gere's stock at the box office a number of years ago. Now, with the recent success of Arbitrage (2012), in which Gere played a Wall Street shark, the actor could be poised for a strong eventual release of Time Out Of Mind in the US and internationally.
Given the philanthropic nature of a film about the crisis of homelessness, which Gere produced, he could get awards consideration for the kind of role that Hollywood considers courageous. It also helps internationally that long sections of the film are without dialogue, and require no subtitles.
Writer/director Oren Moverman dresses Gere – a walking Armani promotion in American Gigolo (1980)- in throwaway clothes, and grooms him to look like a man who hasn't slept or eaten. In the opening scene, Hammond is rousted out of an apartment (by property agent Steve Buscemi) and thrown onto the street, where he roams in search of food, a bed, some spare change, and a drink, and a daughter from whom he's estranged (Jena Malone). He's best at finding the drink.
Tight close-ups and a welcome absence of sentimentality make a long film watchable and make Gere's tramp character plausible. Moverman also lends visual imagination to images of homelessness that are burned into the audience's mind. When he sets up the camera and leaves it motionless to observe a scene – as doc-maker Frederic Wiseman did in Welfare (1975) and other films about the institutional treatment of the poor — the audience feels a world that's indifferent to those with no lodging. When the camera does move, it's brusque, like a policeman rousing a sleeping man from a park bench.
Moverman also turns up the volume on ambient sound, sometimes to the point of annoyance. George Hammond is powerless to lower the volume of the street or of loud voices in a shelter. He's a part of those inhospitable places, albeit invisible to the public that ignores him.
Gere paces through streets and sidewalks, but Time Out Of Mind also places him and the audience in the system, the sterile demoralising institutional world tasked with helping homeless people. The film's depiction of those hospitals and shelters make you understand why the homeless might rather be on the streets.
Time Out Of Mind is grim, yet by telling its story through characters, and not through sermons, Moverman and Gere seem eager to embolden the audience that's endured two hours of Hammond's pain to address the homeless crisis.
The project got support from Gere's well-meaning friends, which could help promote the film. It's a mixed blessing. Steve Buscemi bullies Hammond out of an apartment, and Kyra Sedgwick is an ex with her life packed into a shopping cart who has a quick clumsy encounter with him - sex in the park with George. Ben Vereen is a jazz musician on the skids who can't stop talking.
Yet those performances by recognisable stars have a Brechtian distancing effect, breaking the taut hold that the film's depiction of street life has on the audience. When those stars come out, you're watching actors, not characters.
Anything but neutral, Time Out Of Mind makes no secret of where the sympathies of Gere and his cast lie. Gere is earnest, but at least he's not being warm and fuzzy. The actor's unshaven face puts a face on a problem that the public has grown accustomed to ignoring.
Production companies: Gere Productions, Blackbird Films
International sales: QED International sales@qedintnl.com
Producers: Richard Gere, Lawrence Inglee, Caroline Kaplan, Edward Walson, Miranda Bailey, Bill Pohlad
Executive producers: Mohammed Al Turki, Zak Tucker, Amanda Marshall, Eva Maria Daniels
Cinematography: Bobby Bukowski
Editor: Alex Hall
Production designer: Kelly McGeehee
Main cast: Richard Gere, Ben Vereen, Jena Malone, Kyra Sedgwick, Jeremy Strong, Michael Kenneth Williams, Yul Vazquez, Coleman Domingo, Geraldine Hughes, Steve Buscemi